NCR sees further drop in new COVID-19 cases
October 23, 2021 | 12:00am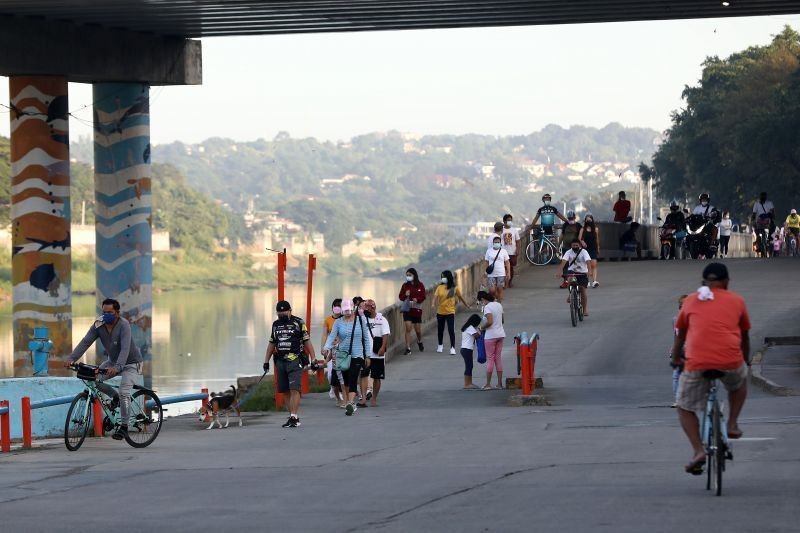 MANILA, Philippines — The COVID-19 situation in Metro Manila continued to improve over the past week, with all 17 local government units (LGUs) seeing further decrease in average daily new cases.
Citing data from the Department of Health, OCTA Research said the region recorded an average of 1,048 new cases per day from Oct. 15 to 21, down 43 percent from 1,824 recorded in the preceding week.
The reproduction number, which indicates the number of individuals a positive person can infect, further went down from 0.59 to 0.46.
All but three LGUs have "moderate" average daily attack rate (ADAR) of less than 10 daily new infections per 100,000 people.
Those that still have "high" ADAR were San Juan with 13.58, Taguig with 11.68 and Mandaluyong with 11.46.
All Metro Manila LGUs have low reproduction number and hospital bed utilization rate.
Two, however, still have "high" intensive care unit utilization rate: Muntinlupa at 82 percent and Makati at 74 percent.
Quezon City had a "moderate" 62 percent, while the rest are at safe levels.
OCTA fellow Guido David earlier said the average number of new cases in Metro Manila is expected to drop to less than 1,000 by the end of the month, similar to the situation before the surge driven by the more contagious Delta variant.