Public reminded to strictly follow health protocols
October 21, 2021 | 12:00am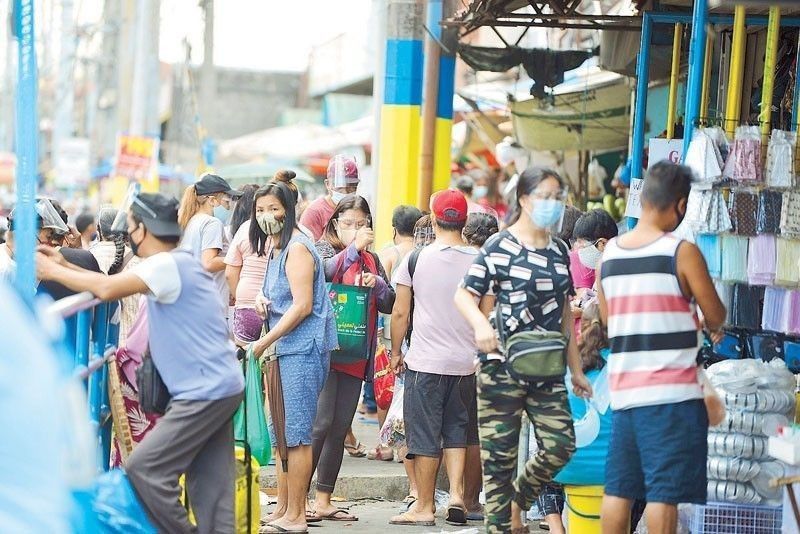 MANILA, Philippines — As people flocked to the dolomite beach in Manila Bay, Metropolitan Manila Development Authority (MMDA) Chairman Benhur Abalos yesterday reminded the public to strictly follow health protocols to prevent superspreader events in the metropolis amid Alert Level 3 status.
In an interview with CNN Philippines, Abalos said minimum health protocols should continue to be observed as he underscored the need for people to "self-police" and practice self-discipline.
He noted that more and more people go out to public places because of the more relaxed restrictions.
"The hardest thing that could happen here is we would have new infections. That is the hardest, and we are nearing Christmas," the chairman said in Filipino.
"We welcome this, we have been to Alert Level 3. There is more mobility. But please, let us not be complacent here. Minimum health protocols and self-discipline are still needed," he added.
Guido David of OCTA Research yesterday said the reproduction rate in Metro Manila fell to 0.52 and the positivity rate is at eight percent. The number of cases in the region also fell substantially. ?
Abalos said the influx of people, especially to the dolomite beach, could be a super-spreader event and he was shocked by the "sheer amount of people" who went to Manila Bay.
"When we downgraded to Alert Level 3, people seemed to be unleashed. But, again, I am appealing to really practice discipline," he added.
He said the MMDA is coordinating with the Department of Environment and Natural Resources to help monitor people on the artificial beach.