DOH: 12,970 jabs discarded due to temperature, transport issues
October 19, 2021 | 12:00am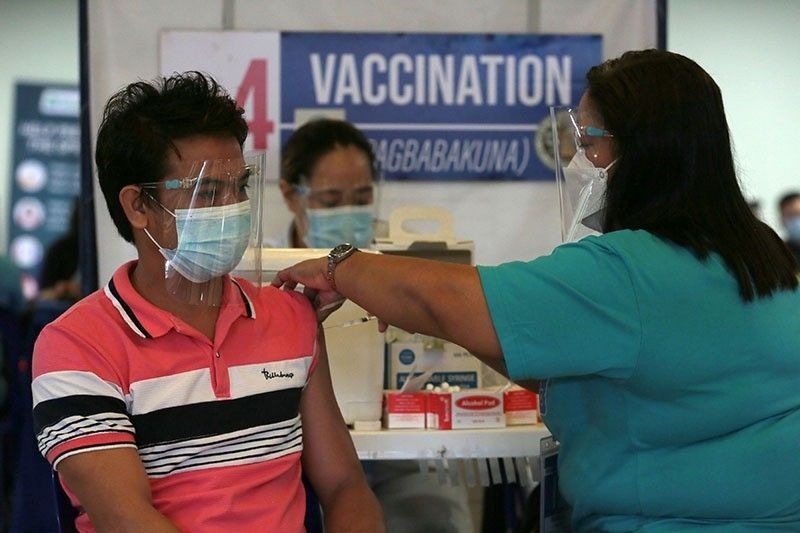 MANILA, Philippines — Various issues ranging from transportation woes and problems with maintaining temperature have caused the wastage of 12,970 vaccine doses, the Department of Health (DOH) said yesterday.
DOH Undersecretary Maria Rosario Vergeire said the primary reason is "temperature excursion" or changes in the temperature of refrigerators, when fires hit storage areas in South Cotabato and Ilocos Norte a few months ago.
In May, a boat transporting vaccines from Real, Quezon capsized on its way to Polillo Island.
"There were also vaccines not labeled or the labels were damaged. When that happens, the vaccines are discarded already," Vergeire said.
They also received reports about "particulate matters" found settled at the bottom of the vials so the vaccines were no longer used.
"These are the most common vaccine wastage observed," Vergeire maintained.
Earlier, the National Vaccine Operation Center reported that temperature excursion caused by mishandling in a Muntinlupa storage facility resulted in the wastage of some vaccine doses.
Based on the National COVID-19 Vaccination Dashboard, a total of 52,303,905 doses have already been administered as of Oct. 17.
Of this, 27,996,002 doses were given as first dose while 24,307,903 were administered as second dose and single dose.
In the last seven days, the average daily dose administered was 376,773.
Mobile vaccination
The national government should adopt mobile vaccination services to bring COVID-19 shots "closer to hard-to-reach and high-risk sub-groups of the population," Surigao del Sur Rep. Johnny Pimentel said yesterday.
"Many Filipinos have not received their COVID-19 shots due to practical barriers. The government has to reach out to these Filipinos with transportable vaccination teams," he proposed.
"Many of them cannot go to fixed vaccination sites because they are looking after children, the elderly or persons with disability all the time. We have to make it convenient for these Filipinos to access vaccination services," Pimentel suggested.
For his part, Albay Rep. Joey Salceda urged the government to increase the vaccine supply deployed to the Bicol region where only 10 percent of the population is inoculated, "among the lowest in the country."
"We need help. Our lack of vaccines could threaten the strength of our response. The point is, get more vaccines in regions that are under vaccinated, because here, we are aching for vaccines. In places that are starting to get saturated, of course vaccine demand will plateau," Salceda said, lamenting the low inoculation rate in his province.
The government plans to fully vaccinate 77 million Filipinos by yearend to achieve herd immunity against COVID-19. – Delon Porcalla