Comelec extends hours for voter registration
October 17, 2021 | 12:00am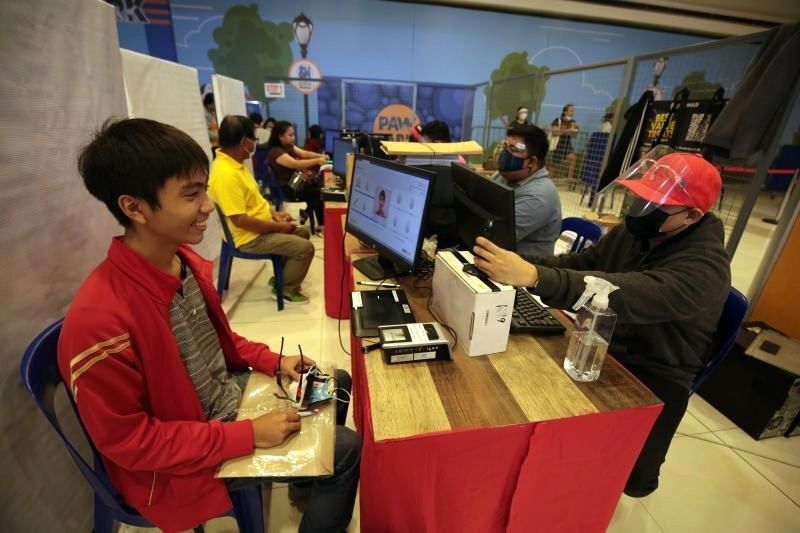 MANILA, Philippines — Two weeks before the extended voter registration period ends on Oct. 30, the Commission on Elections (Comelec) yesterday started adding two more hours and two Saturdays in some areas of the country.
In a statement, the Comelec said voter registration in the selected areas would be from Mondays to Fridays from 8 a.m. to 7 p.m. Previously, the registration closes at 5 p.m.
It also opened the registration on Saturdays (Oct. 16 and 23), but only up to 5 p.m.
Comelec said the extended hours with Saturday registrations are to be done in all the cities and municipalities of the National Capital Region; Alcala and San Quintin towns in Pangasinan province; Tarlac City and the municipalities of Capas and Concepcion in Tarlac and in all the municipalities and cities in Quezon province.
Comelec offices and mall registrations in Labo, Camarines Norte; Castilla, Sorsogon and in Cebu, Mandaue and Lapu-Lapu cities will also accept application for voter registration until 7 p.m. and on the two Saturdays.
Regular registration hours, plus two Saturdays, will be observed in the municipalities of Anda, Sto. Tomas and Sual in Pangasinan; Aringay, Balaoan and Caba in La Union and in all cities and municipalities of Ilocos Sur.
This will also be applied in the towns of Balatan, Bula, Cabusao, Goa, Lagonoy, Libmanan, Magarao, Minalabac, Ragay, Sagñay, San Fernando, San Jose, Tigaon and Tinambac – all in Camarines Sur.
The Comelec said the rest of the country would follow the regular registration hours until the deadline on Oct. 30.
Voting simulation
Meanwhile, the Inter-Agency Task Force for the Management of Emerging Infectious Diseases (IATF) has allowed the Comelec to conduct a voting simulation exercise in San Juan City on Oct. 23, saying this is essential in the preparations for next year's elections.
In its Resolution 144, the IATF said all the simulation participants would be exempted from travel restrictions and would not be required to show proof of vaccination or a negative COVID-19 test result.
"In order to ensure the safe and effective conduct of the 2022 national and local elections, the IATF recognizes that voting simulation exercises are essential activities and as such, poses no objection to the request of the Commission on Elections to conduct the same," a part of the resolution read.
Next year's polls is the first general elections that will be conducted amid the COVID-19 pandemic.
The Comelec wants to ensure that the voting event will not become a super-spreader event as the country continues to fight the coronavirus.