Philippines to heed WHO advice on 3rd dose
October 17, 2021 | 12:00am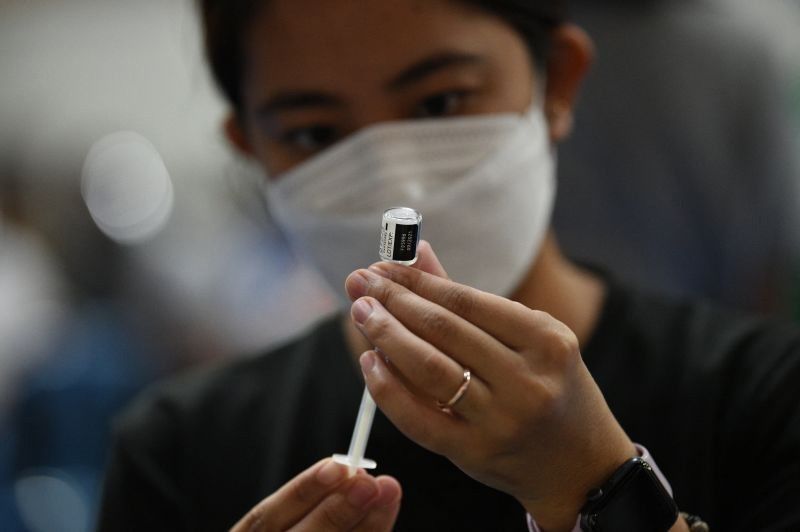 MANILA, Philippines — The Philippines will adhere to the recommendation of the World Health Organization (WHO) to give a third dose of the COVID-19 vaccine to immunocompromised individuals and senior citizens, the Department of Health (DOH) said.
Health Undersecretary Maria Rosario Vergeire said the country's All Experts Group panel "agrees" with this recommendation of the WHO's Strategic Advisory Group of Experts on Immunization (SAGE).
"There is a process that must be observed but everything is underway and the government is already planning for this," she said at a press briefing last Friday.
Last Oct. 11, the United Nations reported in its website that the WHO's SAGE had recommended the administration of a third dose or additional jab for immunocompromised individuals who are "less likely to respond to vaccination following a primary vaccine and are at high risk of severe COVID-19 disease."
Also covered by the recommendation are senior citizens who received the China-made Sinovac or Sinopharm vaccine.
The WHO underscored that when implementing its recommendation, "countries should initially aim at maximizing two-dose coverage in that population, and thereafter administer the third dose, starting in the oldest age groups."
At a public briefing yesterday, Vergeire claimed that in its "official article or documentation, the WHO did not mention specifically any brands of vaccines."
"What is clear in the documents is that the third dose is needed by the immunocompromised individuals and the elderly," she said, adding that the country's experts are also making the same recommendation for health care workers who are highly exposed to the virus.
"Planning is now underway. We are now discussing how this can be implemented," she added.
But Vergeire reiterated that all the vaccines available now in the country "continue to protect against severe COVID-19 and deaths and that is based on evidence."
Booster
Amid this development, Health Undersecretary and National Vaccine Operation Center head Myrna Cabotaje clarified that a third or additional vaccine dose is different from a booster shot.
She said booster doses are given if the level of immunity of a person goes down several months after completing the vaccination.
On the other hand, a third or additional dose is administered if a person could not mount sufficient immunity despite being inoculated.
But whether it be a booster or third dose, Cabotaje said such requires an emergency use authorization (EUA) from the Food and Drug Administration (FDA) because the original EUA covers only the primary series of two doses.
"We are asking our EUA holders... to apply for EUA if their vaccines can used as booster or third dose," she said.