COVID-19 positive, those under lockdown barred from filing COCs
October 4, 2021 | 12:00am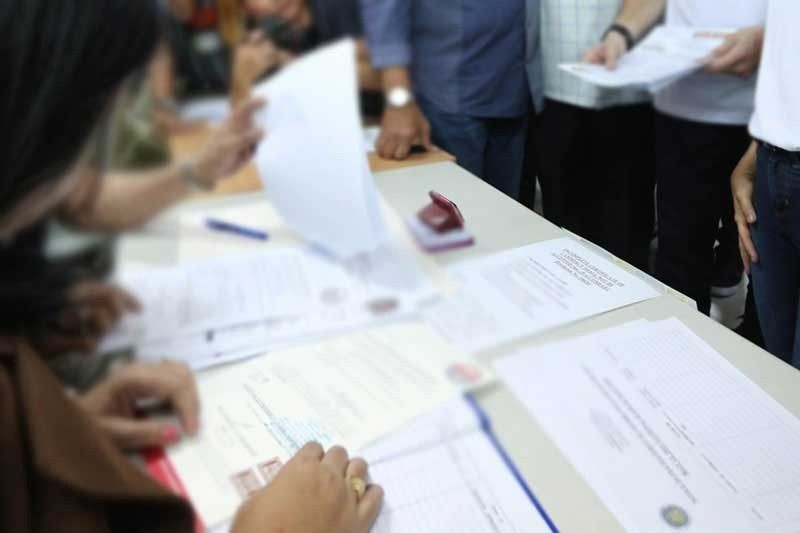 MANILA, Philippines — The Commission on Elections (Comelec) has officially barred COVID-positive candidates from personally filing their certificates of candidacy (COC).
In a minute resolution, the Comelec also prohibited aspirants who had close contact with a person confirmed to be positive for the coronavirus and persons from areas placed under granular lockdown from physically filing their COCs and other necessary documents.
Comelec said those who have tested positive or been exposed to COVID patients and currently under quarantine or isolation should just authorize a representative to file their COCs.
The same rule applies to party-list groups.
Comelec advised aspirants, in case they tested positive for COVID-19 or were identified as a close contact, to prepare a readily available sworn authority naming their authorized representatives who will file the COC and, in the case of party-list groups, the certificates of nomination and acceptance.
The authorized representative, it added, should not be a close contact of any person who tested positive for COVID-19, on quarantine or in isolation.
It also said that an authorized representative should also not come from an area placed under granular lockdown and must comply with health and safety protocols imposed by the Inter-Agency Task Force for the Management of Emerging Infectious Diseases, the local government unit concerned and the Comelec.
Under the same guidelines, watchers shall be limited only to representatives from the accredited citizen's arm of the Commission and only one watcher shall be allowed entry in the Receiving Office at any given time.