More vaccine doses arrive in Philippines
October 3, 2021 | 12:00am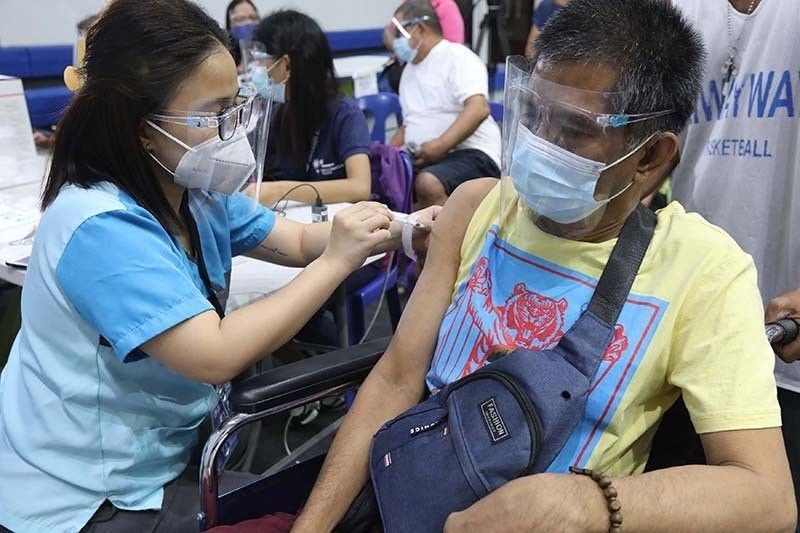 MANILA, Philippines — Another 889,200 doses of US made Pfizer-Biontech vaccine arrived at the Ninoy Aquino International Airport (NAIA) yesterday from the COVAX Facility via Abu Dhabi.
On Friday afternoon, some eight pallets of diluent and 151 thermal boxes containing 883,350 doses of Pfizer-Biontech COVID-19 vaccine arrived via Emirates Air flight EK332 at around 4 p.m. at NAIA Terminal 3, while 70 pallets containing 2.5 million doses of VeroCell (Sinovac) arrived via Philippine Airlines flight PR359 at around 5:30 p.m. at Terminal 2.
Meanwhile, the US announced Friday it is sending more than eight million COVID-19 doses to Bangladesh and the Philippines in the latest wave of aid to a world still struggling to tame the pandemic.
Five shipments totalling 5,575,050 doses will go to the Philippines by next week, a White House official told AFP, speaking on condition of anonymity.
Another 2,508,480 doses will arrive early next week in Bangladesh, the official said.
The vaccines – all Pfizer-BioNTech – are being donated through the World Health Organization's COVAX program.
The "administration understands that putting an end to this pandemic requires eliminating it around the world," the official said, noting that US donations represent "the largest-ever purchase and donation of vaccines by a single country."
Hard-hit Bangladesh has already received millions of US vaccine doses, including another 2.5 million sent just last week.
According to AFP's database, only about 10 percent of Bangladesh's population has been fully vaccinated.
The impoverished country of about 170 million people, which neighbors India, has imposed some of the world's longest lockdowns in an attempt to stop the spread of COVID-19.
The Philippines has recorded more than 2.5 million infections, including over 38,000 deaths. Just over a quarter of the adult population has been fully vaccinated amid a delayed and slow vaccination rollout.
Officials warn the economy could take more than a decade to recover from the pandemic impact, which has thrown millions out of work.
Get vaccine now
National Task Force against COVID-19 chief implementer and vaccine czar Carlito Galvez Jr. urged over the weekend eligible Filipinos to immediately get COVID-19 vaccine jabs.
Galvez also urged all local government units to scale up their vaccination rates and have ultra cold storage facilities where temperature-sensitive vaccines can be stored safely.
"We're so happy that the arrival of 100 million doses of vaccines for October is continuous. We can make it," Galvez said.
A total of 41.5 million doses of Sinovac vaccines have so far been delivered to the country, of which 39,600,000 doses were procured by the national government.
"Have yourselves vaccinated because the vaccines are very effective against the Delta variant. Let's register because the vaccines are really very safe," Galvez said.
The latest 2.5 million doses of Sinovac shipment brings to 74,707,940 the total COVID-19 vaccine doses delivered to the country since February. – Jose Rodel Clapano