Metro Manila seen easing to Alert Level 3
September 26, 2021 | 12:00am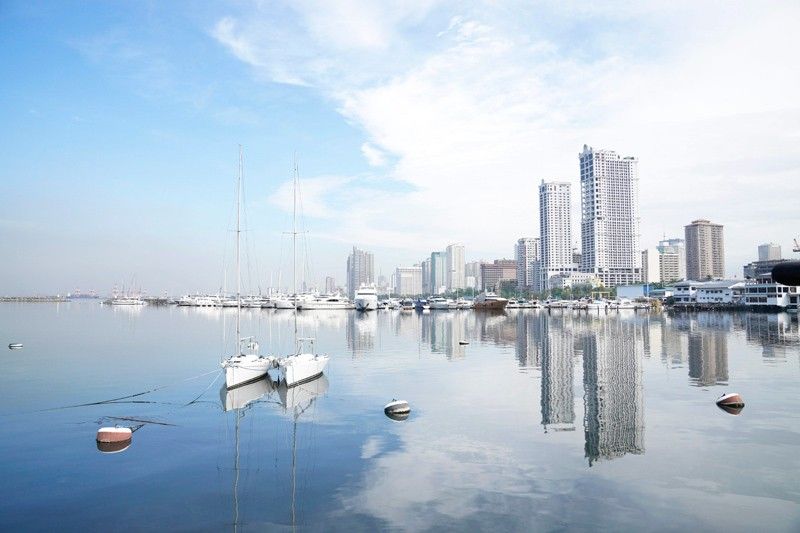 MANILA, Philippines — Amid reports of a declining COVID-19 reproduction rate, Metro Manila may be placed under a less-stringent alert level from the current Alert Level 4 set to lapse by the end of the month, Metropolitan Manila Development Authority (MMDA) Chairman Benhur Abalos said yesterday.
In an interview over dzMM, Abalos noted the lower reproduction rate for COVID-19 recorded by the OCTA Research Group.
"There is a downward trend of the growth rate in the region. The one-week growth rate even saw negative numbers. The indications are good," Abalos said in Filipino.
"Hopefully, by the end of the week, Metro Manila could be placed under Alert Level 3," he added.
The Department of Health earlier said Metro Manila is down to "moderate" risk classification.
Abalos also said 69 percent of Metro Manila residents have received jabs against COVID-19.
"Whatever variant may come, we already have a template. What is important is we keep our discipline. I hope this could be finished and we downgrade to alert level 3, and 30 percent capacity would be allowed," he said.
The MMDA official also said the recommendations of health experts on President Duterte's order no longer requiring face shields outside would be released soon.
The President earlier in the week said the use of face shields would no longer be required outdoors.
But they would still be required in crowded and close-contact areas.
"I am also asking about this so our mayors and communities could be guided on how to go about this. In the meantime, we would be lenient on this," he said.
Meanwhile, the Department of the Interior and Local Government (DILG) said it is likely that the pilot implementation of the new Alert Level System in the National Capital Region would be extended until October.
"Most probably, our countrymen can expect this alert level system in NCR to continue until Ocober," DILG Undersecretary Epimaco Densing said in an interview over dzBB.
He noted that government officials are seeing the two-fold benefits of the new alert level system – controlling the number of COVID-19 cases while also reopening the economy.
Densing said they saw that the public is also strictly following health protocols under the Alert Level System, even if it allows for more activities.
The DILG said governors have expressed approval to also implement the Alert Level System in other provinces and highly urbanized cities in the country. "We may have to tweak some provisions, based on our talks with some local officials," he added. – Romina Cabrera