DOH: Not yet time to downgrade NCR alert level
September 24, 2021 | 12:00am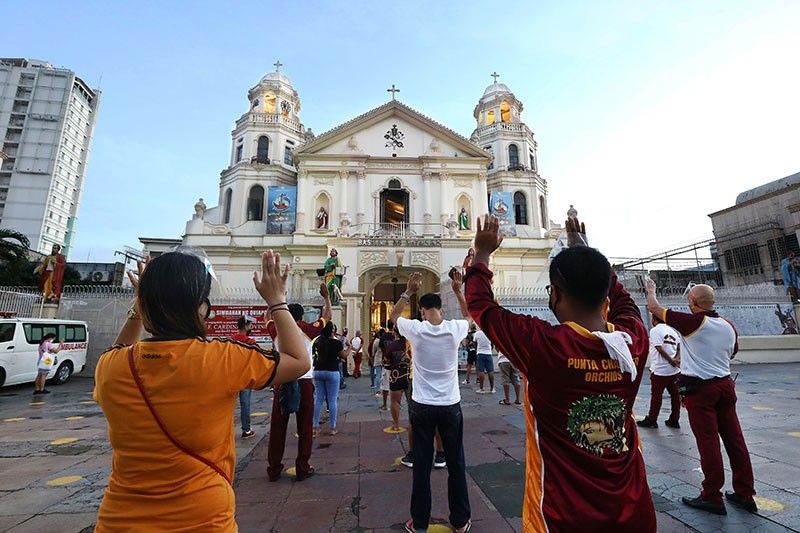 MANILA, Philippines — The Department of Health (DOH) is not amenable to downgrading the alert level in the National Capital Region even as COVID cases are declining in the NCR.
"We have just started implementing the pilot alert level system/granular lockdown less than a week ago. While case metrics showed a slowdown of newly reported cases, the downgrading of alert levels from four to three may still be premature to date," the DOH said yesterday in a statement.
Cases in the NCR continue to increase but at a slower rate as evidenced by the positive growth rates and average daily attack rates over the past month, the agency said.
As of Sept. 21, the NCR has a two-week growth rate at 11 percent, which is lower but still positive. Effective reproduction number as of Sept. 20 was 1.0052, it said.
"The effective reproduction number or Rt provides insights on how fast COVID is spreading in a given population and time. It also measures the average number of people that a newly infected individual would expect to transmit the virus to," the DOH said.
Health experts are looking at other factors that may contribute to the decrease of figures in case metrics such as laboratory testing output and active case finding.
The DOH also continues to work closely with other concerned agencies as well as health facilities to improve the overall response.
Meanwhile, the agency is undertaking a survey to determine the perception, willingness and factors affecting the will of getting vaccinated among adolescents and their parents, as well as to guide the efforts in advocacy and communications to appraise the overall COVID vaccine deployment plan.
The DOH said the results of the survey would be used in the deliberations of vaccine experts in the concurrence of their recommendations on pediatric vaccination.
New cases drop in other hotspots
Some areas outside Metro Manila that recently experienced a surge have also recorded a decrease in new COVID-19 cases in the past week, according to a member of OCTA Research.
Aside from Metro Manila that recorded a 20-percent drop in average new COVID-19 cases as of Sept. 22, OCTA fellow Guido David said the growth rate in Cavite, Laguna and Bulacan also decreased by more than 20 percent in the past week.
The average daily new COVID-19 cases in Cebu City and Davao City have also dropped 11 percent and nine percent, respectively.
According to David, the reproduction number in these areas – which indicates the number of persons a positive individual can infect – has also dropped to less than 1.0.
It was 0.99 in Metro Manila and Cebu City, 0.9 in Laguna, 0.87 in Cavite, 0.86 in Bulacan and 0.66 in Davao City.
In its monitoring report on Wednesday, the group identified Isabela, Cagayan and Benguet as provinces of concern due to high number of COVID-19 cases and critical healthcare utilization rate.
It also flagged the provinces of Laguna and Bataan, which had high average daily attack rate and critical intensive care unit utilization rates. – Janvic Mateo