Congressman files bill abolishing DBM purchasing arm
September 21, 2021 | 12:00am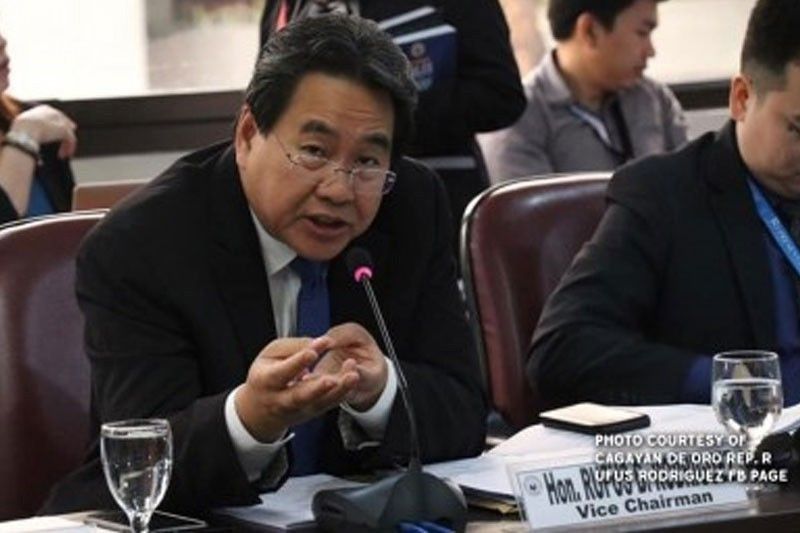 MANILA, Philippines — A House leader has filed a bill that seeks the abolition of the Procurement Service of the Department of Budget and Management (PS-DBM) which was linked to the purchase of overpriced COVID-19 supplies from an undercapitalized Palace-favored firm.
"The PS-DBM has also been hounded by allegations of improper procedure and overpriced acquisitions," Deputy Speaker Rufus Rodriguez said, citing its questionable dealings with Pharmally Pharmaceutical Corp.
He noted that PS-DBM is faced with "many issues and controversies, the most recent of which was the transfer of P42 billion by the Department of Health for face shields, face masks, personal protective equipment and other COVID-19 pandemic-related purchases."
Under House Bill 10222, national government agencies including state-owned or controlled corporations, colleges and universities and local government units (LGUs) would have to do their own procurement of supplies after the Marcos-era PS-DBM is abolished.
Affected personnel would be paid separation and retirement benefits under existing laws. Funds transferred or advanced by agencies to PS-DBM would revert back to the national treasury.
There would be a transition period of one year, during which the budget department's procurement arm would make an inventory of purchased supplies and deliver these to agencies. No further procurement by PS-DBM would be allowed.
The proposed law would take effect 15 days after its publication in the Official Gazette or a newspaper of general circulation.
Meanwhile, Vice President Leni Robredo scored officials involved in corruption at the height of the health crisis, saying their wrongdoing is "not forgivable."
According to Robredo, the President does not help when he takes the Senate investigation personally and answers the allegations against his officials.
"Insults and personal attacks only aggravate matters," Robredo told reporters in Filipino during the Vaccine Express operation in Pasig City that she led on Sunday.
"Please be reminded that we're in the middle of pandemic, so this investigation is very important," she said, referring to the Senate Blue Ribbon committee hearings.
Robredo earlier said it has become "frustrating" to hear Duterte constantly attacking critics and the opposition instead of focusing on managing the government's COVID-19 response.
She said Duterte's regular public addresses have only exposed his misguided priorities. – Pia Lee-Brago