DOH reports 18,937 more COVID-19 cases
September 20, 2021 | 4:01pm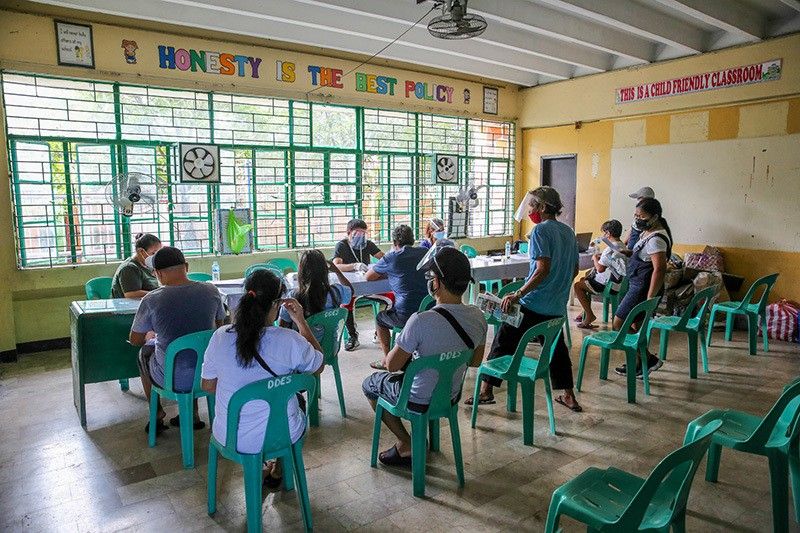 MANILA, Philippines — Health authorities on Monday reported 18,937 more coronavirus cases to bring the country's total to 2,385,616.
Today's figures saw active cases down by 1,346 from the 178,196 on September 19. The Department of Health said five laboratories did not turn in screening results.
Active cases: 176,850 or 7.4% of the total


Recoveries: 20,171, bringing the number to 2,171,832


Deaths: 146, or now 36,934 in total
Duterte OKs pilot run on classroom learning
President Rodrigo Duterte gave his approval for the Department of Education's pilot run of face-to-face classes. The study would be done in 100 public schools in "low risk" COVID-19 areas. Classroom learning will be done with shorter class hours and smaller class sizes.


DOH said the Delta variant has emerged as the most common variant detected in the Philippines, with authorities also reporting 319 more infections.


Average COVID-19 deaths in the country is now higher than in April 2021, when the country was facing an earlier surge in cases, DOH also said.


The Commission on Human Rights backed prioritizing health workers to receive COVID-19 booster shots when the government allows it.


The Philippines received five million more COVID-19 vaccine doses: three million of purchased Sinovac and more than two million of Pfizer from the COVAX Facility.