Budget realignments seen as House plenary deliberations set to start
September 19, 2021 | 12:00am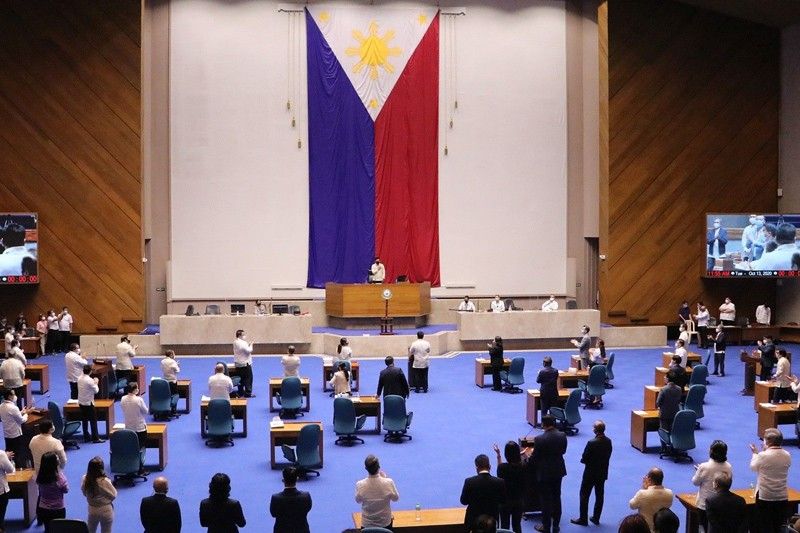 MANILA, Philippines — House plenary deliberations on the proposed P5-trillion national budget for next year is set to start in the coming week and realignments to fund continuing pandemic response programs could be expected.
Rep. Eric Yap, chairman of the House committee on appropriations, said that after submitting the 2022 General Appropriations Bill (GAB) to the plenary tomorrow, deliberations would begin on Tuesday.
Yap said the GAB, which his panel approved after two weeks of budget briefings with executive agencies, mirrors the 2022 National Expenditure Program (NEP) submitted by the Department of Budget and Management (DBM).
However, he explained that possible amendments could be made in the plenary.
"There are no amendments made in the committee. Amendments will depend on the plenary deliberations," the ACT-CIS party-list and Benguet caretaker congressman said in a text message.
During panel briefings, lawmakers said they would push for amendments in the budgets of several departments and agencies with insufficient funding under the 2022 NEP.
They cited for instance the lack of regular funding for procurement of booster COVID-19 shots and medical supplies as well as special risk allowance (SRA) for health care workers (HCWs) in the proposed P242.2-billion budget of the Department of Health (DOH).
It was revealed during hearing that the DOH initially proposed about P104 billion for the purchase of booster shots, but the DBM only earmarked P45 billion under unprogrammed appropriations or funds that will depend on government revenue.
There is also no appropriation for the P50 billion that the DOH needs to fund HCWs' SRA, hazard pay and allowances for meals, accommodations and transportation.
It was also found that the 2022 NEP did not fund the government's Libreng Sakay and service contracting program for public utility vehicles (PUVs) that benefited over three million passengers.
The Department of Transportation (DOTr) has requested P10 billion for the continuation of the program, but the DBM rejected the request and did not include it in the department's proposed P150.76-billion budget for 2022.
Lawmakers also questioned the cut in the budgets of the Judiciary and the Office of the Ombudsman, which they said violates the constitutional prohibition on reducing the budget of such agencies from the previous year.
Yap explained that these matters are expected to be raised by sponsors of the proposed budget per department during the plenary debates.
He reiterated that he would ask President Duterte to certify the 2022 budget bill as urgent to allow the House to pass it before Congress goes into recess in October for the filing of candidacies for next year's elections.
Yap stressed that the nation cannot afford to have a reenacted budget as the country continues to face this deadly pandemic next year.