ECOP wants free testing, hospital reimbursement
September 17, 2021 | 12:00am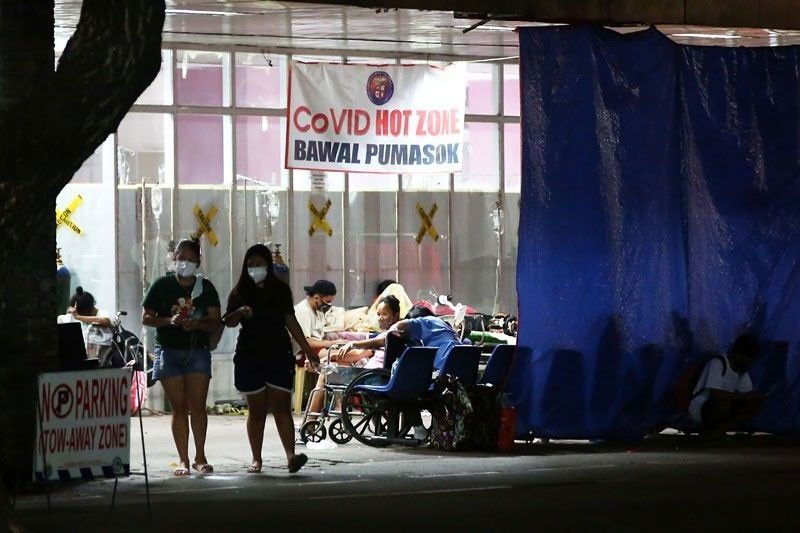 MANILA, Philippines — While businesses welcome the shift to Alert Level 4 in Metro Manila, the government needs to do more to improve the health care system to allow the economy to reopen safely, according to the Employers Confederation of the Philippines.
ECOP president Sergio Ortiz-Luis Jr. emphasized that what businesses want to see are improvements in health care, particularly addressing the concerns of healthcare workers (HCWs), expanded and even free COVID testing and reimbursement of bills and hospital claims.
"We want facilities improved, hospital, COVID centers, isolation centers. Testing is important. You will not run out of people to test. You don't have to look for people to test because if you give it, everybody will go there," Ortiz-Luis said over 'The Chiefs' on Cignal TV's One News.
"Well of course, we welcome the change. Some can work, but it is a very small portion of people we would like to work," he added, noting that 100,000 of the expected one million workers were able to return to work as there are still restrictions. The ECOP chief also wants to suspend the Data Privacy Act to facilitate contact tracing.
Ortiz-Luis added he does not see the need to distinguish the vaccinated from the unvaccinated citing legal issues, implementation difficulties, and that fully inoculated individuals could still become infected.
Beginning Sept. 16, Metro Manila shifted to Alert Level 4, allowing the reopening of dine-in restaurants and personal care establishments like barbershops, beauty salons and nail spas in Metro Manila at 30 percent capacity for outdoor and 10 percent indoor.
HCW mass hiring
President Duterte vowed to look for funds that would allow the government to recruit more healthcare workers as rising COVID-19 infections continue to put a heavy burden on the country's medical frontliners.
"We will see what we can do. We will try to look for the money to have more recruits joining this fight against COVID," the President said during a meeting of the government's pandemic task force last Wednesday.
Duterte vowed to address the lack of manpower in hospitals, as he hoped that government can convince more people to become medical frontliners, saying the pay is "good actually."
Earlier this week, Philippine General Hospital spokesman Jonas del Rosario said only five of the 25 volunteer doctors at the hospital's COVID-19 ward stayed, and many PGH workers are getting sick or are under quarantine.
The Department of Health welcomed Duterte's announcement for the mass hiring of HCWs. The DOH is actively lobbying for additional funds in the 2022 budget for the hiring of more HCWs, as part of measures to ensure benefits are met beyond the coverage of Bayanihan 2.
For the Alliance of Health Workers (AHW), the government can only hire more healthcare workers if it would offer higher pay, or double the current salary.
"He must use his political will. If he was able to double the pay of the police and military, Duterte can also do it for the HCWs. He can leave a legacy in the remaining months of his term if he will double the salaries of HCWs," AHW president Robert Mendoza said. — Alexis Romero, Mayen Jaymalin