Over 1,000 businesses want greater mobility for vaccinated
September 15, 2021 | 12:00am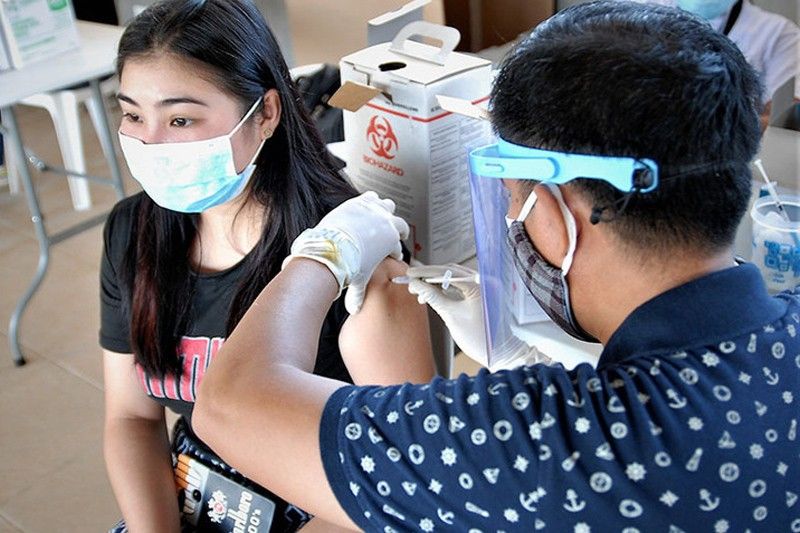 MANILA, Philippines — More than 1,000 business owners and franchisees have rallied behind the call to allow greater mobility to the fully vaccinated as a way to revive the economy, stressing they have already incurred tremendous losses since the start of the pandemic 18 months ago.
In a manifesto, they lamented the financial losses and obligations they sustained due to the lockdowns implemented by the national government.
"Of utmost importance, our employees have families to feed and stable employment is difficult to assure without a clear plan," they said.
As a way to revive the economy, they expressed full support for Presidential Adviser for Entrepreneurship and Go Negosyo founder Joey Concepcion's push for the implementation of the bakuna bubble.
Under the bakuna bubble, COVID-19 guidelines are eased for fully vaccinated individuals to help boost the economy and protect the employment of many Filipinos.
"It would allow these severely affected establishments the opportunity to bounce back and, more importantly, for their employees to begin to rebuild their livelihood," they said.
"We believe that this is the best way to safely open up the economy, saving both lives and livelihood," they added.
The Metro Manila Council (MMC) recently joined Concepcion's push to let fully vaccinated individuals enjoy greater mobility as a means to jumpstart the economy.
In a resolution signed by 17 Metro Manila mayors and Metro Manila Development Authority (MMDA), the MMC asked the Inter-Agency Task Force for the Management of Emerging Infectious Diseases (IATF) to let fully vaccinated people engage in business and other activities that are prohibited under quarantine guidelines issued by the IATF.
As part of their support for the government's initiatives, businesses have actively encouraged their employee base to get vaccinated and have invested in vaccines to ensure that their workers are protected.
They have also expressed support for the planned granular lockdowns, appealing to the government to consider the move as a sustainable option that provides responsive and prudent framework in preventing the spread of the virus within communities.
"This framework can serve as a secure and safe way to restart and sustain the economy whilst ensuring that proper measures are in place to safeguard citizens' health," the manifesto stated.