Coconut industry renews calls to tap VCO vs COVID-19
September 6, 2021 | 12:00am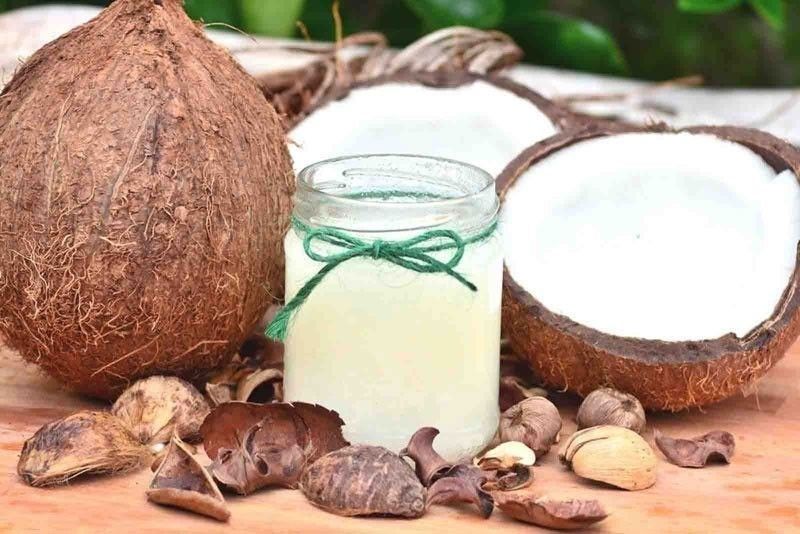 MANILA, Philippines — Coconut processors and manufacturers have renewed calls for the government to consider tapping the antiviral, health boosting and locally available virgin coconut oil (VCO) as a major weapon against COVID-19.
Engineer Marco Reyes, president of VCO Philippines and vice chairman of the United Coconut Association of the Philippines (UCA), said the Department of Health has yet to make a serious effort to promote VCO despite positive results of a clinical study of the Department of Science and Technology-Food and Nutrition Research Institute (DOST-FNRI) conducted last year.
The study showed that VCO is a highly effective functional food that can help cure or speed up recovery of COVID-19 cases.
"VCO is the most viable prophylaxis against COVID-19 so far, which has been scientifically studied," Reyes said.
"VCO should still be as effective against the Delta strain and upcoming strains. Because the mutation is in the spike protein. VCO works on the viral envelope – same mechanism as with HIV, SARS and other lipid coated viruses," he noted.
However, the strategy against COVID so far is just focused on vaccines and wearing of face masks, social distancing and lockdowns, Reyes lamented.
"The concern with a vaccination focused strategy is that those with comorbidities such as diabetes, heart disease, obesity, hypertension, etc., will remain sick when they are fully vaccinated. So they are protected against the original variant as the vaccine designed for which was the Alpha variant, but not when the vaccine efficacy falls with new variants," he explained.
He stressed that the DOST study was a double-blinded randomized clinical trial – the gold standard of a scientific study.
The DOST-FNRI has even published the VCO clinical study in the international Journal of Functional Foods in its issue on May 25, he said.
Dr. Ed Lalusis, patented inventor of VCO in capsule form Growrich VCO approved by the Food and Drug Administration, said it was lamentable that the DOH continued to snub the immunity boosting and other health benefits of VCO in the fight against the coronavirus.
"With the Deltra variant said to be more contagious or more transmissible, then we should adopt more strategies to boost our protection against COVID, and VCO really should be one of the strategies," Lalusis told The STAR.
"VCO is readily available in our country. It's organic. I really don't see why it remains to be ignored by our doctors in the government," he said.
The DOST-FNRI study, which entailed the provision of healthy meals mixed with VCO to 57 suspected and probable COVID-19 cases confined at the Santa Rosa Community Hospital in Santa Rosa City, Laguna and the Santa Rosa COVID-19 Quarantine Facility, showed that all participants recovered and tested negative for COVID-19 at the end of the 28-day clinical trials.
Imelda Agdeppa, FNRI director who led the study on VCO, said of the suspected and probable patient-participants, 37 tested positive for COVID-19 but recovered.