Pinoy repatriation from Kabul underway
August 17, 2021 | 12:00am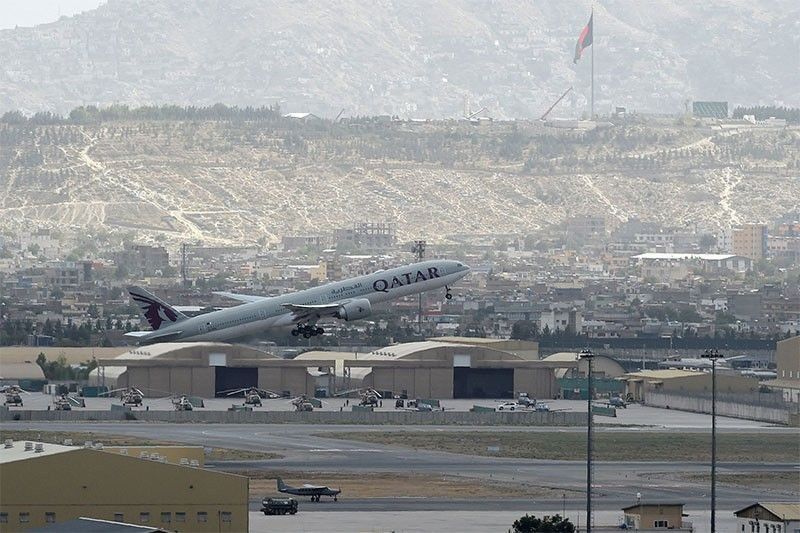 MANILA, Philippines — Thirty-two Filipinos have been repatriated from Afghanistan and 19 more are set to leave immediately, the Department of Foreign Affairs (DFA) said yesterday.
According to the DFA, the 32 Filipinos left Kabul on Sunday and are now in Doha, Qatar awaiting their confirmed flights to the Philippines.
With the Taliban taking control of Afghanistan's capital after the government collapsed, DFA said it is currently making arrangements for the repatriation of Filipinos still in Kabul.
"The Department and its foreign service posts in the region and beyond are exploring all avenues of cooperation and are closely coordinating with governments and international partners to guarantee their immediate and safe passage," the DFA said in a statement.
DFA Assistant Secretary for public and cultural diplomacy Eduardo Meñez said 80 Filipinos are still in Afghanistan and are now in contact with the Philippine embassy in Pakistan.
"The 130 (Filipinos in Afghanistan) include the 32 (evacuated) and 19 (to leave immediately), so the remainder are also mostly in contact with our embassy in Islamabad, Pakistan," Meñez said, adding Filipinos there are mostly professionals working for various international companies.
"The DFA has already made arrangements for the repatriation of the remaining Filipinos in Kabul, Afghanistan. Thirty-two Filipinos were evacuated last night and are now in Doha waiting for a flight back to the Philippines. There are 19 more of our compatriots who are expected to leave," presidential spokesman Harry Roque said at a press briefing.
"The repatriation is done by employers and the DFA is currently looking for more to repatriate," he said.
Asked if the Philippine government will recognize the Taliban-led Afghan government, Roque said: "I will leave that decision to the DFA."
"I don't know what our government's decision will be when it comes to the Taliban regime, but in the field of international law, recognition is not an element of statehood," he said.
"Your recognition is just a declaration that there is still a state and your recognition of a government is a message that we are ready to have bilateral relations with that country," Roque, who used to teach international law, said.
The DFA maintains it is calling on Filipinos in Afghanistan to join the repatriation effort and to immediately contact the Philippine embassy in Islamabad or OFWHelp through the following details: Whatsapp/Viber: +923335244762, Messenger/Facebook: facebook.com/atnofficers.islamabadpe or facebook.com/OFWHelpPH or email: [email protected].
Best move
CBCP-Episcopal Commission on Migrants and Itinerant People vice chairman and Balanga Bataan Bishop Ruperto Santos said bringing the OFWs home is the best move.
"For safety and security of our OFWs, repatriation is the best and urgent step. And we support and appreciate this good effort of the Department of Foreign Affairs and Department of Labor and Employment government officials," Santos said. – Helen Flores, Evelyn Macairan, Paolo Romero, Rudy Santos