Lawmakers justify OCTA probe, vow no censure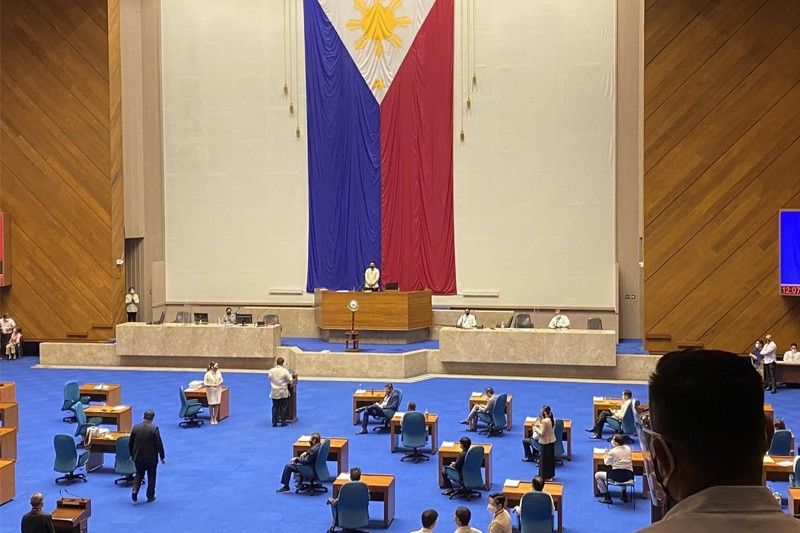 MANILA, Philippines — House lawmakers have defended their move to investigate OCTA Research Philippines amid backlash from critics.
Proponents of the inquiry on the background and methodology being used by OCTA for its data and projections also vowed not to censure the independent research group and respect their constitutional freedom of speech.
Quezon City fourth district Rep. Bong Suntay, Deputy Speaker Bernadette Herrera and House economic affairs committee chair Sharon Garin justified their move to initiate the congressional investigation.
They said the inquiry intends only to clarify issues and not to attack the research group or any of its members.
"We don't intend to censor anyone. There's freedom of speech and we recognize and honor that. But you know in this time of pandemic we want only responsible information," Suntay told One News' "The Chiefs" aired over Cignal TV/TV5 on Wednesday night.
"No one is stopping them," Suntay said, referring to OCTA.
He said lawmakers just wanted clarity amid the differences in pronouncements of OCTA, the Department of Health (DOH) and other experts.
"It creates confusion. There's conflicting data between DOH and OCTA. What we want to know is the methodology being used by OCTA and compare it with the methodology of DOH to know which has better methodology based on past statistics. Let's use which one has better data so there's unison in what we pronounce," Suntay said.
Herrera cited instances when OCTA's data and projections created public panic.
"The problem is that they release data to the public without comparing it first with government data. We should be responsible as to the flow of information because it creates panic especially if we are releasing general statements only," Herrera of Bagong Henerasyon party-list said.
She cited the statement of infectious disease expert and government adviser Edsel Salvana that OCTA was using "incomplete and erroneous" information, referring to its projection that was supposedly based on two-week-old data.
"We don't want to take it on face value, we want to determine it for ourselves," she said.
Garin cited the need to assess the methodology of OCTA since its data and findings are being used by local governments units (LGUs) and even by Congress in coming up with pandemic response policies.
"Many of the policies of LGUs are based on OCTA research. Bayanihan 2 was based heavily on data research and analytics. It really affects policymaking of LGUs and also Congress. We're just assessing if we are relying on the correct institution," Garin said.
She said that while private entities are always welcome to help in the government's pandemic response, they should have "social responsibility" of not creating panic.
Garin said she specifically wanted to know the background of OCTA, especially its association with the University of the Philippines.
While OCTA is composed primarily of faculty members and alumni of the country's premier state university, UP Diliman associate professor Peter Cayton clarified that the group does not exist in UP's organizational structure.
Garin said they are also interested in determining where the funding of OCTA's operations come from.
The group recently released a preferential survey for the 2022 presidential and vice presidential elections.