Philippines sees 8,127 new COVID-19 cases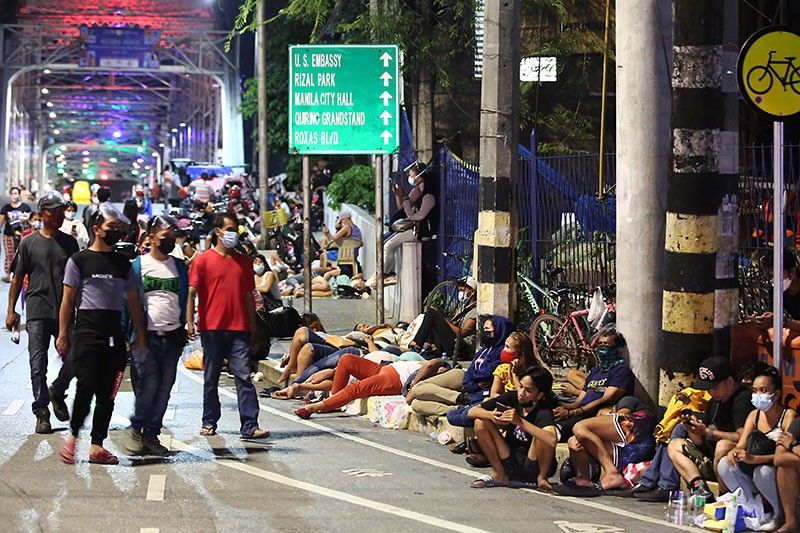 MANILA, Philippines — The Department of Health on Thursday reported 8,127 more coronavirus cases in the country, bringing the total count to 1,627,816.

Today's numbers saw active cases up by 3,724 from August 4's 63,171. DOH said three laboratories did not turn in screening results.
Active cases: 66,895 or 4.1% of the total
Recoveries: 4,343, bringing the number to 1,532,494
Deaths: 196, or now 28,427 in total
Ramping up vaccinations
The Philippines reported 116 new cases of the highly transmissible Delta variant to push the total to 331. Most of the newly detected infections had indicated address in Metro Manila.


DOH told local governments to strictly follow pre-registration and scheduling for COVID-19 vaccinations during the enhanced community quarantine period. Earlier today, residents in some Metro Manila cities scrambled to get their jabs.


The Philippine National Police took back its order that would prohibit fetching and driving of essential workers by persons not allowed outside their homes during ECQ in Metro Manila.


Inflation in the country slowed down to 4% in July, according to the Philippine Statistics Authority. This was the lowest in the last seven months.


Malacanang touted an "important milestone" in the government's COVID-19 vaccination program as it said there are now 10 million Filipinos complete with their shots. That is out of its target of 70 million this year.