P13.1 billion aid allotted for 10.7 million ECQ residents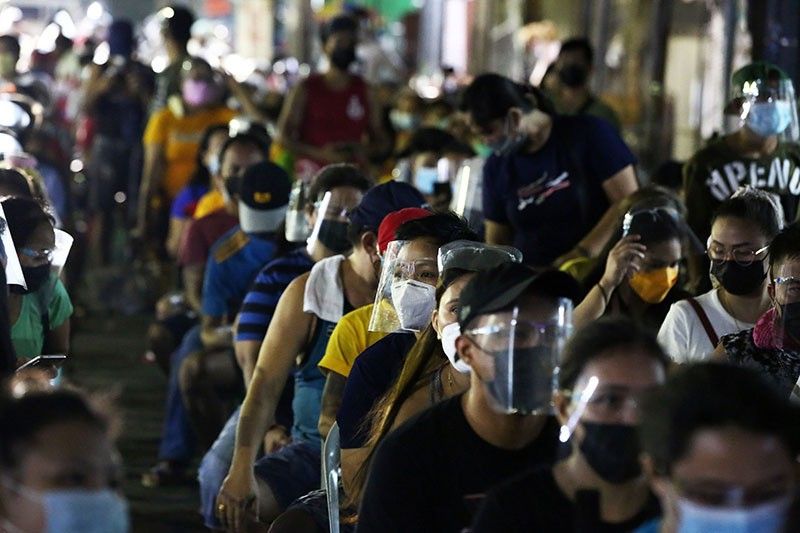 MANILA, Philippines — The government will set aside more than P13 billion as aid for affected residents as the National Capital Region (NCR) is placed under the strictest enhanced community quarantine (ECQ) from Aug. 6 to 20, presidential spokesman Harry Roque announced yesterday.
"The total amount of aid to be given to 10.7 million residents of Metro Manila is P13.1 billion. If we need to provide other forms of financial assistance because of the ECQ, we would get it from the windfall collected by the Bureau of Treasury," Roque said.
Each beneficiary will receive P1,000 while a family can get as much as P4,000.
Department of Social Welfare and Development (DSWD) spokesperson Irene Dumlao said local government units (LGUs) in the NCR are allowed to manually distribute the cash assistance.
Earlier, the government announced that it would distribute P1 billion aid to one million residents of Iloilo province, Iloilo City, Cagayan de Oro City and Gingoog City, areas that are on lockdown until Aug. 7.
For his part, Sen. Bong Go praised President Duterte for approving a new round of 'ayuda' for affected families in lockdown areas.
"I thank President Duterte for responding to our appeal to provide assistance to the poorest who will be affected by the ECQ in NCR from Aug. 6 to 20," Go said.
He also appealed to concerned government authorities to ensure the prompt delivery of financial aid. "Since the funds will be downloaded directly to the LGUs in NCR, my appeal to the local leaders is to ensure that the assistance is provided immediately to the right beneficiaries in an orderly, fast and safe manner without corruption," Go said.
Public transport
There will be no changes in the current public transport capacity and supply in NCR during the two-week ECQ, Transportation Secretary Arthur Tugade assured yesterday.
Tugade, however, said only authorized persons outside residence (APORs) would be allowed on public transport services, according to omnibus guidelines approved by the Inter-Agency Task Force for the Management of Emerging Infectious Diseases (IATF).
He added that APORs should be ready to present their IDs and documents to transport marshals.
During the ECQ, public utility vehicles such as buses and jeepneys are allowed to operate at 50 percent capacity, one-seat-apart and without standing passengers. Motorcycle taxi services and transport network vehicle service operations are also allowed.
Tricycle operations can continue under LGU supervision, but only one passenger is allowed. All trains of the Philippine National Railways, LRT-1, LRT-2 and MRT-3 will remain operational, with passengers mandated to undergo health protocols and temperature checks.
Meanwhile, domestic flights and sea travel in NCR will continue, subject to the quarantine restrictions of destinations. – Romina Cabrera, Cecille Suerte Felipe, Richmond Mercurio, Paolo Romero