DTI vows continuous supply of basic goods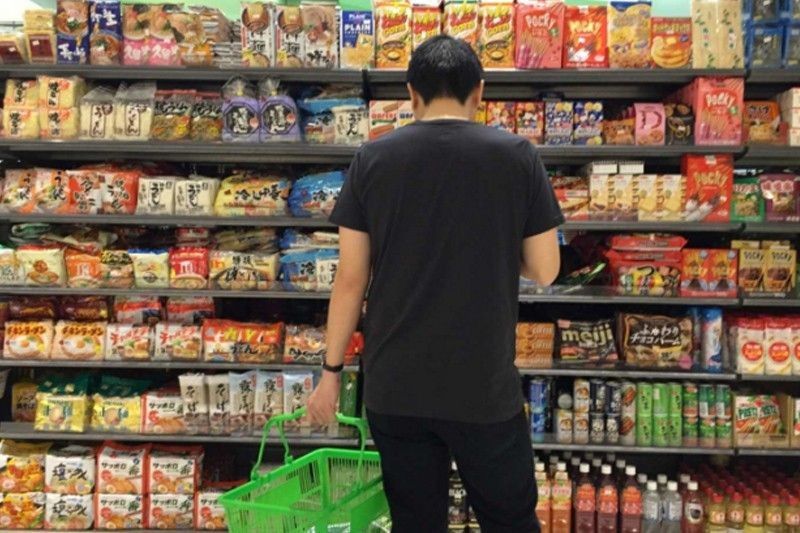 MANILA, Philippines — The Department of Trade and Industry (DTI) has given assurance of adequate supply of goods during the enhanced community quarantine (ECQ) to be implemented in the National Capital Region (NCR) starting Aug. 6.
During the National Micro, Small and Medium Enterprises Week Day 1 event yesterday, Trade Secretary Ramon Lopez said there is no need for panic-buying as he assured the public of continued supply of commodities during the ECQ.
"We assure businesses that we will allow the dominant portion of the production sector – from agriculture to industry and services – to continue to operate so that we can save jobs and income," he said.
"This is also needed to assure the continuous supply of basic goods and services for the people," he added.
He also said people would still be allowed to go out to buy essentials during ECQ.
While a curfew from 8 p.m. to 4 a.m. would be imposed, he said in a Viber message yesterday that authorized persons outside residence, deliveries and cargoes were exempted.
"The curfew is for those loitering around and non-essential activities," he said.
Metro Manila, currently under general community quarantine with heightened restrictions, will be shifting to the most stringent quarantine classification from Aug. 6 to 20, with a new wave of COVID-19 cases due to the highly transmissible Delta variant.
The DTI was against the imposition of ECQ due to its impact on the economy, but Lopez said the move is necessary to prevent a surge in COVID-19 cases similar to that of other Asian countries where thousands have died.
With the imposition of ECQ, he expects the percentage of closed businesses – at around eight to 10 percent last July – to increase.
'Ayuda'
The Department of Labor and Employment (DOLE) is readying financial and other assistance for workers likely to be affected by the reimplementation of the ECQ.
Labor Undersecretary Benjo Benavidez said DOLE is already looking for funding for the distribution of financial aid to workers in Metro Manila and other areas to be placed under the strictest quarantine.
"We discussed looking for available funding, if there is any, in our GAA in order to help our affected workers," Benavidez said in Filipino during the Laging Handa briefing yesterday.
If not from the annual budget, Benavidez said DOLE is studying the possibility of requesting funds from the Department of Budget and Management.
Last year, he said, the DOLE provided financial assistance to workers displaced as a result of the lockdown.
Until this time, Benavidez said DOLE is implementing a program providing emergency employment for displaced informal workers.
According to Benavidez, the department is enforcing a national employment recovery strategy to provide jobs for the millions of workers displaced by the pandemic.
Loss of jobs
About 127,000 workers from Metro Manila could suffer income reduction or even lose jobs due to the two-week lockdown, according to DOLE.
At a virtual briefing yesterday, Labor Assistant Secretary Dominique Tutay said the reimposition of ECQ may severely impact the employment situation.
"Given the two-week lockdown that will happen at the National Capital Region, unemployment may occur," Tutay said in a mix of Filipino and English while noting that the region accounts for 30 to 40 percent of the country's total employment.
"As we all know, those two weeks have a large impact on the economy and employment," Tutay added.
There are 127,000 Metro Manila workers under job rotation and reduced working day arrangements. Tutay said those workers are likely to be affected by the two-week ECQ.
Tutay said the government is preparing assistance for those who will be affected by the two-week lockdown.
The government, she said, is inclined to provide P1,000 per individual or a maximum of P4,000 per family living in areas under ECQ.
Tutay said DOLE is considering re-allocating the remaining P4 billion under the Tulong Panghanapbuhay sa Ating Disadvantaged/Displaced Workers (TUPAD) Program for the distribution of cash aid.
Enough food
The NCR and other areas under heightened quarantine restrictions will have enough food supply, the Department of Agriculture (DA) has assured consumers.
"We will see to it that food supply lines are kept open, and ensure continuous delivery of major food items and temper prices," Agriculture Secretary William Dar said yesterday.
In line with ensuring the unhampered transport of food supply, Dar recently issued a set of guidelines, directing the DA Regional Field Offices (RFOs) to facilitate the transport and delivery of food and agrifishery commodities to markets in NCR and other areas.
The guidelines include ensuring the validity of "food passes" or IATF ID previously issued by the DA, which can still be used by those transporting food and agrifishery products.
"For those without said food pass or IATF ID, the DA RFOs will issue new ones," the DA said.
The DA stressed that based on the guidelines issued by the DILG, those entering Metro Manila from other regions should always bring food pass or IATF ID, or any ID issued by the DA or concerned government agency.
The DA said it will also encourage the setting up of private sector-led community pantries.
Meanwhile, Sen. Francis Pangilinan said the government should secure the economy, food producers and health workers.
"Right now, delivery systems of food and health services are disturbed. No income from food or medicine. Given these, achieving good health for Filipinos seems pretty straightforward: secure our economy. Secure our food producers. Secure our health workers," Pangilinan said.
Speaking at an online symposium as part of the 35th anniversary of the St. Luke's Medical Center, Pangilinan described the current health situation of Filipinos as "our poorest of the poor have become even poorer to the point that they have to choose between eating or taking medicines – both of which they need to survive and thrive."
As hunger remains foremost in the minds of parents, Pangilinan said securing food producers would lower the cost of food.
He said the Sagip Saka Act of 2019, which seeks to ease the flow of food from producer to consumer, will effectively lower food prices.
The law enables national agencies and local government units to purchase agricultural products directly from accredited cooperatives and associations without the need for lengthy traditional procurement. – Mayen Jaymalin, Catherine Talavera, Cecille Suerte Felipe