Town hall talks tackle strategy vs Delta variant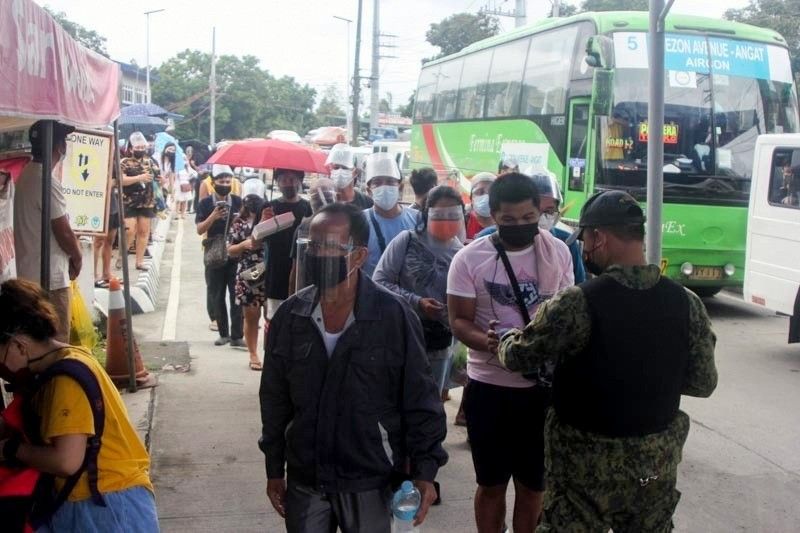 MANILA, Philippines — As Metro Manila prepares for the most restrictive enhanced community quarantine starting Aug. 6, presidential adviser for entrepreneurship and Go Negosyo founder Joey Concepcion and Metropolitan Manila Development Authority Chairman Benhur Abalos will lead a town hall discussion tomorrow via Zoom on how the capital region can use the two-week lockdown to contain the Delta variant.
Recently, Concepcion advised that it is better for Metro Manila to opt for a two-week lockdown as soon as possible, rather than reimpose a stricter quarantine sometime in the 4th quarter.
"We prefer that we solve the problem early and not wait for the problem to get bigger, because then we will have a lockdown for months. That is the most catastrophic thing in our country if that happens in the 4th quarter," he explained.
Those expected to join the discussion from the national government are from the formulation and implementation of policies against COVID-19, namely Interagency Task Force chairman and Health Secretary Francisco Duque III, National Task Force COVID-19 chief implementer Secretary Carlito Galvez Jr., deputy chief implementer Secretary Vince Dizon, as well as Interior Secretary Eduardo Año.
Health department's Epidemiology Bureau medical specialist Dr. Alethea de Guzman and various local chief executives of the capital region will also provide inputs.
According to Concepcion, the reimposition of a stricter lockdown can be properly utilized so that exponential infections from the Delta variant can be decreased.
"We need to slow down the acceleration of the Delta infections to buy us more time to inoculate the unprotected. This also allows us to save the lives of the unvaccinated people, who are the most vulnerable during this time," he added.
In particular, he said that while the forthcoming lockdown may not totally kill the virus, it will, however, allow the entire system to efficiently recalibrate its measures in order to prepare the country's best practices against the more transmissible strain.
"What the lockdown buys us is time. What we need is to reach the unvaccinated before the Delta variant does. How do we do that? Through vaccination. A lockdown without accomplishing massive vaccination will not work. The lockdown doesn't kill the virus, but only weakens it, so that we have a lot more time to mobilize our vaccines. That is the objective," Concepcion said.
Further, he stressed the importance of unity among all sectors of society to effectively utilize the reimposition of a stricter lockdown.
"The success of the lockdown depends on teamwork. To be able to accomplish it in two weeks, the private sector, national government and local government units must really come together for a united effort. This is because we do not want it to extend," Concepcion asserted.
This town hall webinar will also be aired live on Go Negosyo's Facebook Page at 9:30 a.m.