Stricter hiring procedure adopted for workers vulnerable to exploitation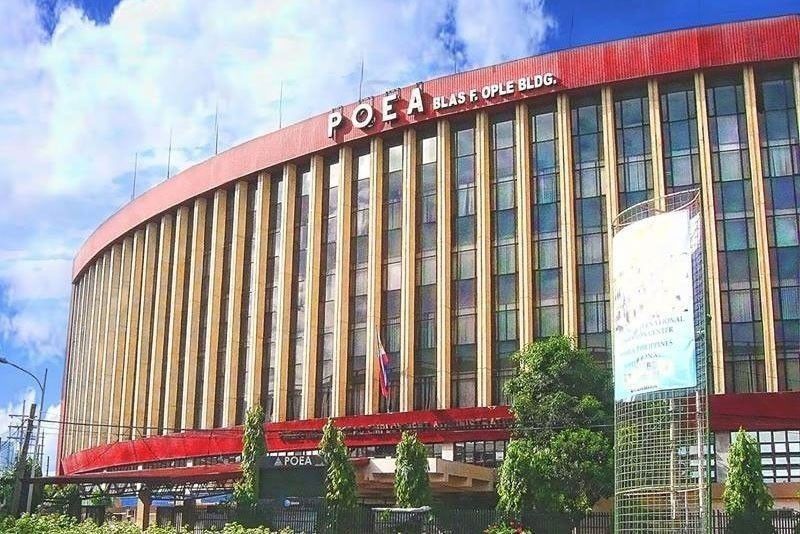 MANILA, Philippines — The government has adopted stricter hiring procedures, including mandatory interviews, to ensure the protection and safety of Filipinos seeking overseas jobs that are considered vulnerable to exploitation.
"Interviews with direct hire workers offered with jobs considered as potentially vulnerable to exploitation and maltreatment are hereby being made as part of the standard procedure at the Direct Hire Assistance Division (DHAD)," the Philippine Overseas Employment Administration (POEA) said in its new memorandum circular.
The POEA listed waiter/waitress, wine host/wine hostess, masseuse/massage therapists, spa therapists, food and beverage attendants, hotel attendants, service/maintenance crew, entertainment workers and agricultural workers among the jobs considered at risk of possible maltreatment and exploitation.
"Such workers are required to undergo an interview by the Pre-Employment Services Office (PSO) and/or the Anti-Illegal Recruitment Branch of the POEA upon receipt of the workers' application for clearance and approval of the Administrator at the Direct Hire Assistance Division," the agency said.
The policy states that the interview may be held through a personal appearance or any online platform available to the worker.
Under the Labor Code of the Philippines, direct hiring is prohibited. However, exemptions are granted to those employed by international organizations, members of the diplomatic corps, head of state and government officials with the rank of at least deputy minister and other employers as may be allowed by the Secretary of Labor.
Upon receipt of the workers' application at the DHAD and prior to the preparation of their request for clearance by the Administrator, applicants shall be interviewed by the PSO and/or the Anti-Illegal Recruitment Branch, as appropriate.