Glitch seen to hike daily COVID-19 cases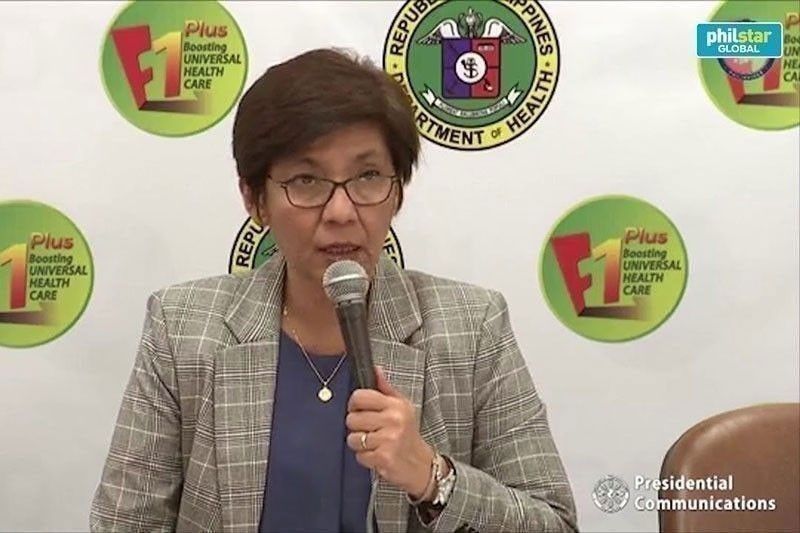 MANILA, Philippines — An increase in the daily tally of COVID-19 patients may be seen in the coming days but the Department of Health (DOH) has underscored this does not necessarily mean that there is actual surge in cases.
In an interview with "The Chiefs" on Cignal TV's One News, DOH Undersecretary Maria Rosario Vergeire said a "glitch in the system" of COVIDKaya early last week resulted in delays in the reporting system for cases.
"I think it's something not out of the ordinary. That really happens but now the glitch was significant because the issue was on the storage base of the system," she said.
COVIDKaya is a digital platform for COVID-19 information management in the Philippines. The glitch has already been fixed, according to Vergeire.
As a result of the glitch, the data submitted by COVID-19 testing laboratories and reporting system could not be "pushed" into the storage base.
Vergeire added they have resorted to a manual system but they are still expecting the number of deaths, recoveries and new cases to have been affected.
No deaths were reported in the DOH's Case Bulletin for COVID-19 on July 23 because of the glitch.
The DOH had explained that the case reported on Friday "may not have up-to-date data entries in certain fields (e.g. health status, residence, quarantine status)."
"Right now, we do not know how much we were not able to report because we have not yet opened the system," she maintained.
At a briefing yesterday, Vergeire said the DOH had already discussed the COVIDKaya problem with the Department of Information and Communication Technology.
"COVIDKaya is up and running already…. We will be able to provide the public with the data," she added.