Comelec junks 70% of party-list applications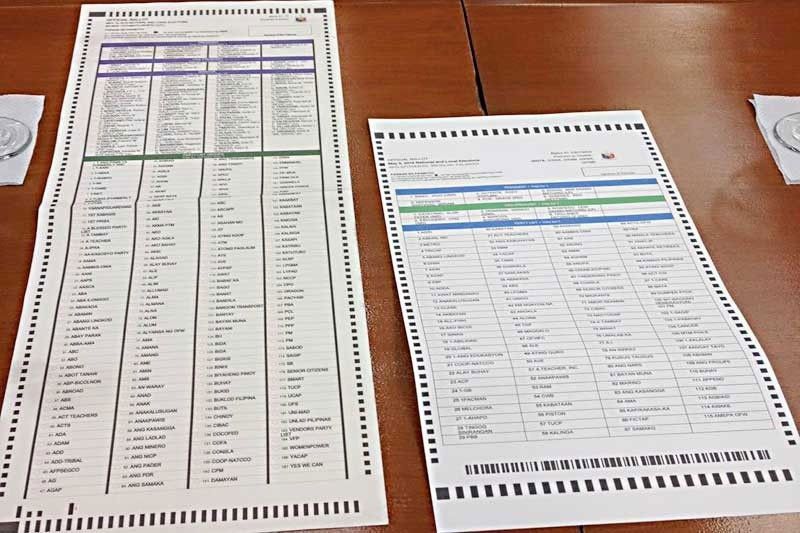 MANILA, Philippines — Commission on Elections (Comelec) Commissioner Rowena Guanzon reported yesterday that the poll body has dismissed almost 70 percent of the total applications for party-list inclusion for the 2022 polls.
Guanzon said on her official Twitter account that the Comelec received 239 petitions for registration in the party-list system for the May 2022 national and local elections.
"(At least) 239 petitioners for registration as partylist. 69.5% dismissed by first division and second division Comelec," reads her @rowena_guanzon Twitter post.
While she did not elaborate on the reasons for the dismissal, Guanzon said in her previous tweets that some petitions were dismissed because they "paid filing fee late" or these "were filed out of time."
She added that "many did not have the manifestation of intent to participate in the 2022 elections," prompting the Comelec's first and second divisions to dismiss them.
In another development, the Comelec urged the public to register for the 2022 polls, reminding them that voter registration is down to 67 days before it closes on Sept. 30, which will not be extended.
It added that it has already opened satellite voters' registration centers in different barangays and has set-up some voters' registration booths inside some selected Robinsons malls nationwide.
In connection with next year's elections, the Comelec said it would start tomorrow the opening of bids for the procurement of deployment of election equipment, peripherals, forms, supplies and paraphernalia with provision of warehousing services.
The Comelec will start on Tuesday morning the opening of bids for the supply and delivery of i-buttons for digital signature, cable assembly network and adapter for use in the 2022 national and local elections.