No letup in delivery, administration of vaccines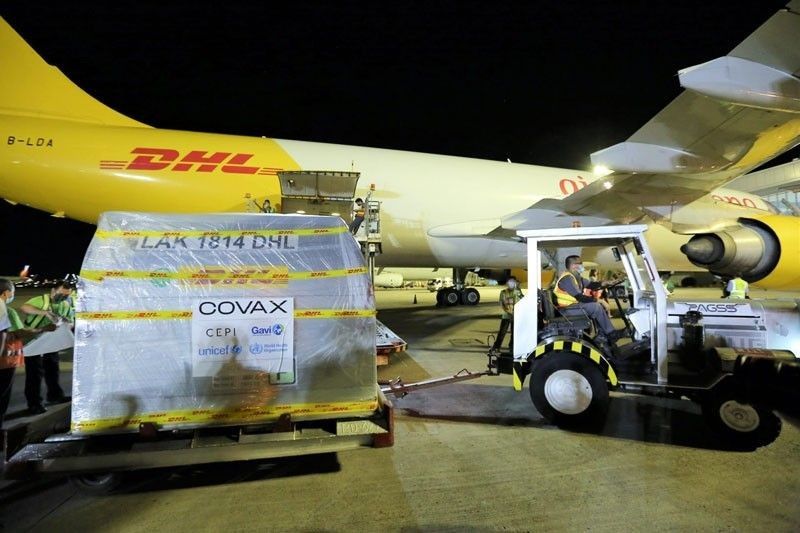 MANILA, Philippines — There is no letup in the delivery of vaccines and the inoculation of Filipinos be it day or night, in fair or inclement weather, National Task Force against COVID-19 chief implementer Carlito Galvez Jr. said yesterday.
Citing the arrival of a DHL cargo plane amid heavy rains at the Ninoy Aquino International Airport on Wednesday night, he gave assurance that the government is ramping up its vaccine program, especially now with the threat of the COVID Delta variant.
Galvez also cited the number of people in Metro Manila and other parts of the country braving heavy downpours and lining up in vaccination centers to get their jabs.
Despite the bad weather, he said, the country was able to administer 337,349 vaccine doses nationwide on Wednesday, which brought the total number of doses administered to 15,953,911. Of that number, more than five million have completed their vaccination.
For him, this shows that Filipinos understand the value of getting vaccinated.
"We have to look at the brighter perspective. We see people lining up even if it's flooding, even if there is a storm. This means that people really want to get vaccinated," Galvez said in Filipino.
He noted that the DHL cargo plane was carrying 562,770 doses of Pfizer anti-COVID vaccines, the first batch of the 938,340 doses the American pharmaceutical giant had promised to deliver this month.
Both Cebu and Davao cities will receive 51,480 doses each from this delivery, with the remainder allocated for NCR and other areas with high cases of COVID-19.
Yesterday, Cebu Pacific also brought in another one million doses of Sinovac vaccine from China to the NAIA Terminal 3. The supply brings the total number of Sinovac jabs in the country to 17 million.
"We have to treat the vaccines as gold. They (local government units) have to be careful in handling sensitive vaccines like Pfizer," Galvez said, adding that those with good third-party cold chain solutions will be prioritized in the supply.
He expressed his gratitude to Pfizer-BioNTech, Philippine ambassador to the United States Jose Manuel Romualdez and the US government for supporting the country's inoculation program.
As the vaccine czar, he noted that the national government is currently formulating a "transition plan" that would enable the country to secure a stable and sustainable supply of SARS-CoV-2 vaccines beyond 2021.
"We need to have an annual vaccination program. This cannot be done in a 'one shot, big shot' way. This should be framed in a sense that it's a multi-year plan until the elimination of the disease," he explained.
He said the program would be carried out in phases until herd immunity is achieved. "And then lastly, our exit strategy, which is disease elimination (will be implemented). So we really need a phased and multi-year plan." – Rudy Santos