No face-to-face classes yet in school opening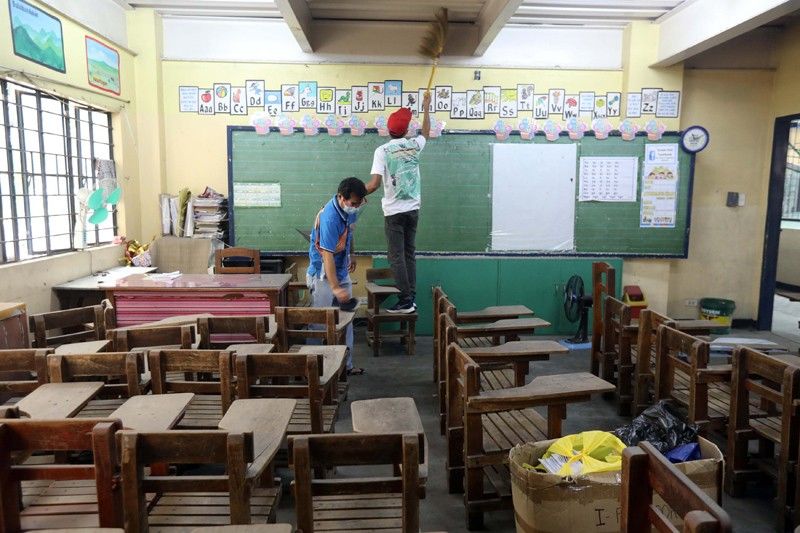 MANILA, Philippines — There will be no face-to-face classes in public schools when school year 2021-2022 opens on Sept. 13.
President Duterte only allowed blended learning in all schools for the scheduled September class opening, Education Secretary Leonor Briones said in a Laging Handa virtual press briefing yesterday.
"I want to clarify that the President only approved blended learning. He has not approved face-to-face," Briones said in a mix of Filipino and English.
"What we are asking for, what we are proposing, and which is also being endorsed by the IATF (Inter-Agency Task Force for the Management of Emerging Infectious Diseases) is pilot face-to-face classes," she said. "So when we start with the opening of classes, we will not endanger schoolchildren because it will still be blended learning."
Briones said the President also has yet to approve their proposal for pilot testing of face-to-face classes in 100 schools.
"The decision is still with the President if he would agree to pilot face-to-face classes," Briones said, noting that the school year ends on June 24, 2022, in compliance with a law that the academic calendar should have a minimum 207 school days.
Briones said they were also waiting for vaccine czar Secretary Carlito Galvez and his team to make good on his commitment to vaccinate schoolchildren and teachers.
"He has a commitment to vaccinate children and teachers by August 23, " she said.
However, she said that they have data that more than 300,000 public school teachers have already been vaccinated in 15 regions, lessening the burden of the government vaccination team.
Meanwhile, the Department of Education said schools that have classroom repair and construction activities should not be used as COVID-19 quarantine facilities or vaccination sites.
Education Undersecretary for administration Alan Del Pascua said they have issued a memorandum to division superintendents and regional directors to ensure that construction and repair works on schools will go unhampered.
However, he said schools with large premises and could provide areas for COVID-19-related activities are exempted from the directive.
In another development, Sen. Sherwin Gatchalian yesterday said while in-service training can help teachers with their professional development, aspiring ones should start receiving quality education and training from teacher education institutions (TEIs) before embarking on their profession.
Gatchalian, who chairs the Senate committee on basic education, said he was pushing for reforms in the teacher education system after recognizing the looming crisis in the sector as early as 2020.
"Recognizing and declaring a crisis was the easy part following our learners' poor performance in international large-scale assessments, the most important thing to do is to pursue and implement reforms immediately to lift us out of the crisis," the senator said.
He noted that most graduates of TEIs have been performing poorly in the Licensure Examination for Teachers. From 2010 to 2019, only 35 percent passed the LET for the secondary level, while only 28 percent passed for the elementary level. – Paolo Romero
Related video: