NDF formally designated as terrorist organization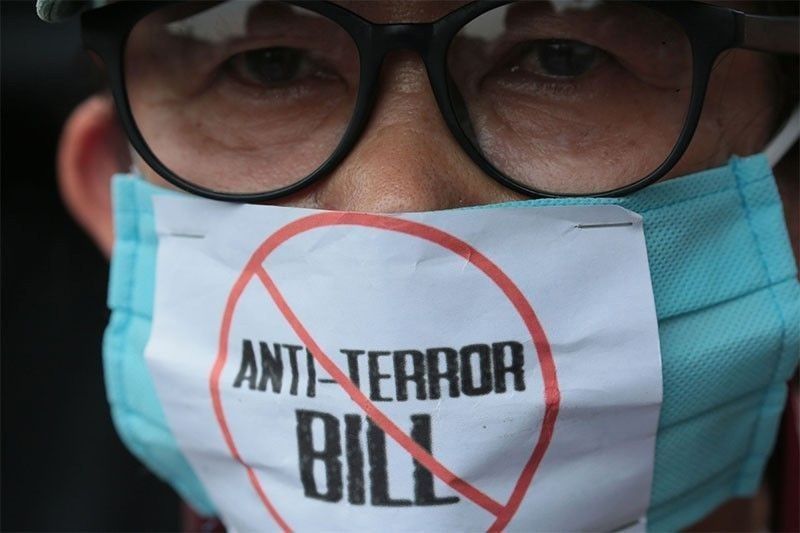 MANILA, Philippines — The Anti-Terrorism Council (ATC) has designated the National Democratic Front (NDF) as a terrorist organization, citing provisions of the Anti-Terrorism Act.
"Whereas, based on verified and validated information as well as testimonial and documentary evidence, the ATC found probable cause warranting the designation of the NDF aka NDFP as a terrorist group of persons, organizations, or associations for having committed, or attempting to commit, or conspire in the commission of the acts defined and penalized under Sections 7, 10 and 12 of the ATA," said the five-page resolution issued on June 23 and signed by Executive Secretary Salvador Medialdea, ATC chair.
"The principal effect of designation by the ATC is the freezing of bank accounts and other financial assets of the designated person/entity, not immediate arrest," Justice Secretary Menardo Guevarra said yesterday.
The ATC also accused NDF members of continuously recruiting people to join the New People's Army (NPA), while the Communist Party of the Philippines (CPP) admitted the NDF has a direct role in its armed operations.
The ATC likewise said that CPP founder Jose Maria Sison allegedly identified the CPP/NPA as allied organizations of the NDF. The Council has designated Sison as a terrorist.
Sison's wife, Juliet de Lima-Sison, interim chairperson of the NDF negotiating panel, was also designated as a terrorist under ATC Resolution No. 17 (2021). She reportedly claimed that the CPP/NPA/NDF is not subject to the authority of the Government of the Republic of the Philippines (GRP).
For National Security Adviser Hermogenes Esperon Jr., the NDF should have been considered terrorist a long time ago.
"It's just right that we designate them as terrorist organization. They have long pretended to be legal, but in truth has been the source of recruitment for the CPP-NPA," Esperon said in a mix of English and Filipino.
Released
The Olongapo City Regional Trial Court (RTC) Branch 97 has acquitted Japer Gurung and Junior Ramos, two Aeta farmers charged with violating Republic Act 11479 or the Anti-Terrorism Act of 2020. The two allegedly shot at military forces on Aug. 21, 2020 in San Marcelino, Zambales.
In a 10-page order, Judge Melani Fay Tadili dismissed the cases filed against Gurung and Ramos because of "insufficiency of evidence." She also ordered the Bureau of Jail Management and Penology (BJMP) in Olongapo City to release them.
"The inconsistencies of the soldiers on the presence of the accused at the crime scene and the profiling of the accused, and the presence of the danger signals in their identification of the accused cast doubt on their testimonies that accused were the perpetrators of the crime of violation of Sec. 4 of RA 11479," Tadili said.
Judge Tadili said the warrantless arrests of Gurung and Ramos were unlawful and that the ammunition, grenade and explosives seized from the accused were thus inadmissible as evidence. – Michael Punongbayan, Bebot Sison Jr.