Pacman on watusi: I have proof of corruption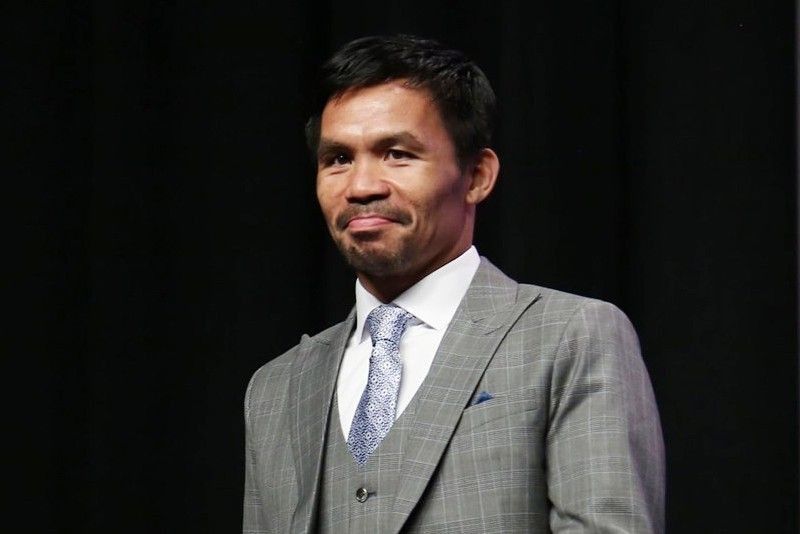 MANILA, Philippines — Sen. Manny Pacquiao vowed yesterday to present witnesses and evidence, including videos and audio recordings, of cases of corruption when the Senate starts its investigation into alleged anomalies in various government agencies.
In a radio interview from the United States, Pacquiao expressed amusement over Malacañang's earlier description of his corruption allegations as "watusi" or a simple firecracker played by children.
"I just laugh when they said 'watusi.' When I get back (in August), I'll release video and audio recording, as long as they (inquiry) allow it," Pacquiao told dzBB in Filipino.
"I'm not quarrelling with you, Mr. President. I know you dislike corruption. I've also told you many times before that I want to see them (corrupt officials) in jail," he said.
Amid infighting within his party the PDP-Laban, Pacquiao also lamented that there were efforts to distract him so he would lose in his welterweight bout with Errol Spence on Aug. 21.
Pacquiao filed a resolution this week seeking a Senate inquiry into the alleged unaccounted P10.4-billion funds intended as emergency financial assistance for poor families, distributed by the Department of Social Welfare and Development (DSWD).
Pacquiao said he has many witnesses who can testify on the corruption in various agencies.
He also lamented that the attacks against him are getting more vicious, especially as he is trying to focus on his fight.
"The truth is, I did not steal, I did not dupe other people and I don't take advantage of anyone. I was just following my heart in defending ordinary Filipinos. Imagine, if they can do that to me, what more of ordinary or poor Filipinos?" Pacquiao said.