DOST to study breakthrough infections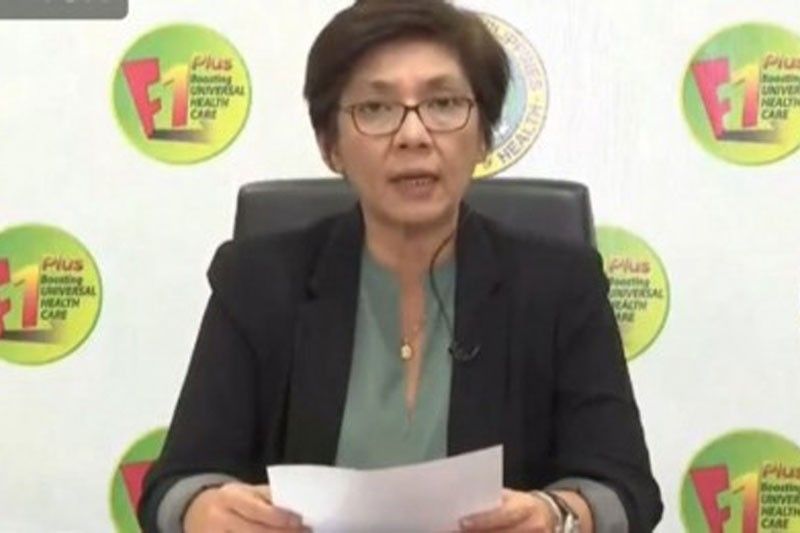 MANILA, Philippines — A study on breakthrough infections among individuals fully vaccinated against COVID-19 will be conducted by the Department of Science and Technology (DOST), the Department of Health (DOH) revealed the other night.
Health Undersecretary Maria Rosario Vergeire underscored the importance of such a study by identifying fully vaccinated individuals who still contracted a variant of COVID-19 and determining why.
"It is one of the factors that will be studied. They will also determine the type of vaccines given to these individuals," she told Thursday's episode of "The Chiefs" on Cignal TV's One News.
"The proponent of the study is the University of the Philippines-Institute for Clinical Epidemiology," she added.
In preparation for the DOST study, the DOH has modified the case information form (CIF) of individuals who undergo swab tests to include a declaration if they are inoculated or not.
"We already revised the CIF two weeks ago to add the vaccination status. By the end of the month, we can analyse the data," Vergeire said.
Technical assistance
In a related development, the DOST is vigorously pursuing technical assistance from the United States, Israel and India as it works on establishing the Virology and Vaccine Institute of the Philippines (VVIP).
DOST Assistant Secretary for international cooperation Leah Buendia said there are simultaneous negotiations underway with various virology and vaccine research institutions of the three countries.
The goal is to clinch their technical assistance, as well as forge collaborative partnerships to foster the establishment of the country's first institution for virology and vaccine research and development.
"DOST already has a science and technology agreement with US and we are making use of the agreement to link with relevant agencies and research institutions and universities in the US for the VVIP," said Buendia. "We also have similar agreements with Israel and India. We are exploring all possibilities."
DOST Undersecretary for R&D Rowena Cristina Guevara told The STAR that America's National Institute of Allergy and Infectious Diseases (NIAID) is among the US agencies the DOST is talking to.
"DOST with VVIP can explore further technical collaboration with US NIAID considering that both agencies have similar health research areas being supported," said Guevara, who also chairs the Task Group on Vaccine Evaluation and Selection. – Sheila Crisostomo, Rainier Allan Ronda