Duterte signs estate tax amnesty extension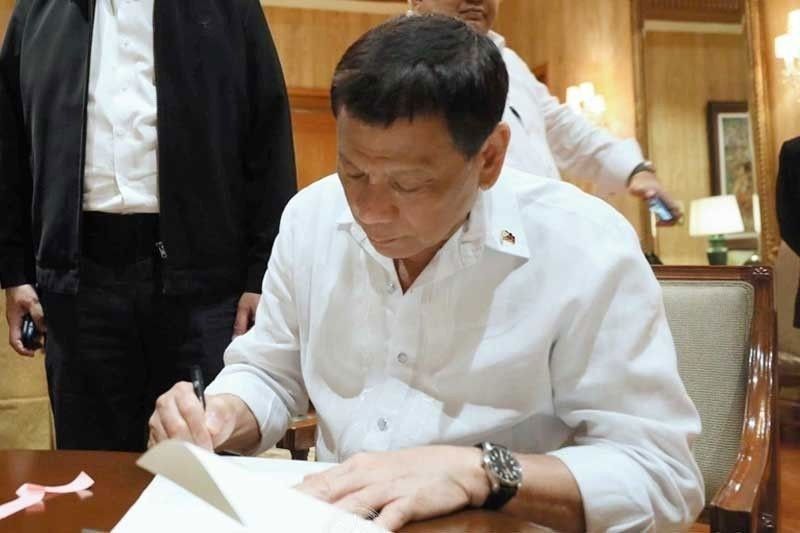 MANILA, Philippines — President Duterte yesterday signed Republic Act 11569 extending the estate tax amnesty for another two years or until June 14, 2023.
The law amended Section 6 of Republic Act 11213 on the availment of the estate tax amnesty that expired last June 14.
"The executor or administrator of the estate, or if there is no executor or administrator appointed, the legal heirs, transferees or beneficiaries, who wish to avail of the Estate Tax Amnesty shall, within June 15, 2021 until June 14, 2023, file with the Revenue District Office of the Internal Revenue, which has the jurisdiction over the last residence of the decedent, a sworn Estate Tax Amnesty Return, in such forms as may be prescribed in the implementing rules and regulations (IRR)," the provision reads.
"The payment of the amnesty tax shall be made at the time the Return is filed, provided, that the nonresident dependents, the Estate Tax Amnesty Return shall be filed and the corresponding amnesty tax be paid at the Revenue District Office No. 39, or any other Revenue District office which shall be indicated in the IRR," the new law states.