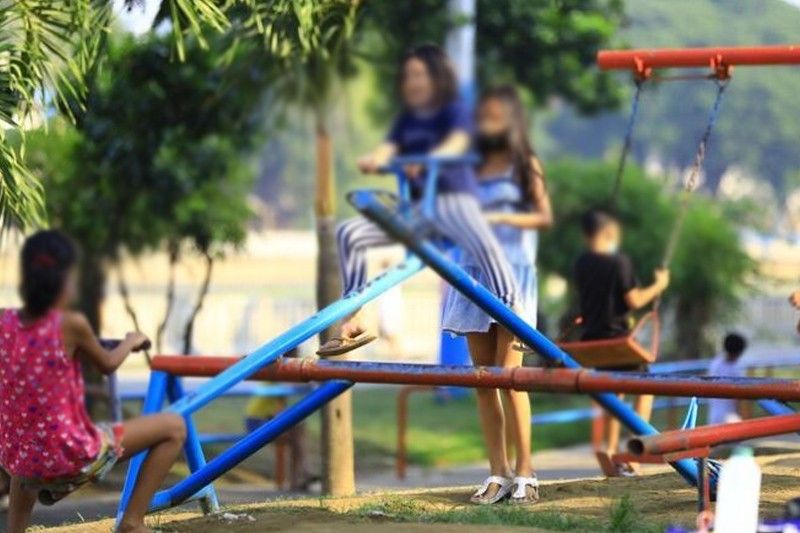 Young Marikina residents engage in outdoor activities at the city's River Park on Tuesday morning, June 1, 2021, as the government renews the general community quarantine status for the National Capital Region and four nearby provinces.
The STAR/Walter Bollozos, file
Worldwide child labor increases to 160 million
MANILA, Philippines — For the first time in 20 years, the number of children in child labor jumped sharply to 160 million worldwide, with an addition of 8.4 million in the last four years.
The International Labor Organization (ILO) and UNICEF further warned that nine million more children may be forced into child labor by the end of 2022 due to the impact of the COVID-19 pandemic.
According to the ILO, progress to end child labor has been reversed for the first time in 20 years from the previous downward trend that saw child labor fall by 94 million between 2000 and 2016.
Its executive summary, titled "Child Labor: Global estimates 2020, trends and the road forward," showed that children aged 5 to 11 in child labor now account for just over half of the total global figure.
It also showed the number of children aged 5 to 17 years in hazardous work – defined as work that is likely to harm their health, safety or morals – has risen by 6.5 million to 79 million since 2016.
"The new estimates are a wake-up call. We cannot stand by while a new generation of children is put at risk," ILO director-general Guy Ryder said in a statement.
Based on the report the agriculture sector accounts for 70 percent of children in child labor (112 million), followed by 20 percent in services (31.4 million) and 10 percent in industry (16.5 million).
Child labor is more prevalent among boys than girls at every age. When household chores performed for 21 hours or more each week are taken into account, the gender gap in child labor narrows.
The prevalence of child labor in rural areas (14 percent) is close to three times higher than in urban areas (five percent).
Pandemic impacts child labor
As a result of the pandemic, the report warned that nine million additional children face the risk of being pushed into child labor by the end of 2022.
The figure could rise to 46 million if they don't have access to critical social protection coverage.
"We are losing ground in the fight against child labor, and the last year has not made that fight any easier," UNICEF executive director Henrietta Fore said.
Even in regions where there has been some headway since 2016, including Asia and the Pacific, COVID-19 is endangering that progress.
Fore urged governments and international development banks to prioritize investments in programs that can get children out of the workforce and back into school.
To reverse the upward trend, ILO and UNICEF called for adequate social protection for all, including universal child benefits as well as increased spending on free and good-quality schooling and getting all children back into school, including children who were out of school before COVID-19.
Promotion of decent work for adults, end to harmful gender norms and discrimination that influence child labor were also recommended. – Romina Cabrera, Pia Lee-Brago