Robredo urges action for Filipinos to complete COVID-19 vaccine doses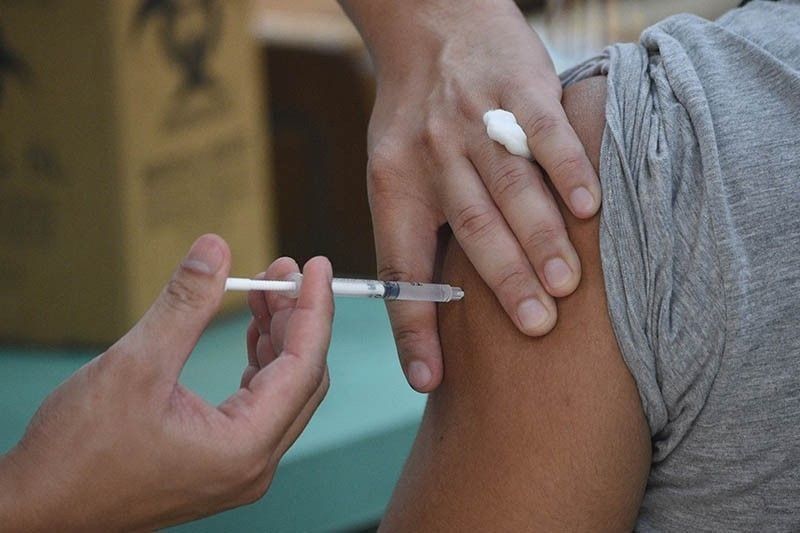 MANILA, Philippines — Vice President Leni Robredo on Sunday called for measures to ensure that Filipinos will complete their COVID-19 vaccine shots, after it was bared last week that some had missed out on their second dose.
The Department of Health has said that 9% or 113,000 individuals were not able to receive their second dose, attributing it to factors such as getting sick or undergoing quarantine, to name a few.
Authorities sought to clarify figures from Dr. John Wong, an expert from the pandemic task force, that about half of 2.1 million set to complete their vaccine no longer returned.
In her weekly radio show, Robredo said the 113,000 remains a concern, and should prompt officials to make the jabs more accessible.
"The system has to be fixed to ensure that those who availed the first dose will also get the second," she told DZXL in Filipino. "They have to be assisted in going to vaccination centers."
Over 3,000 locations have been tapped as inoculation sites which include schools, malls, and even churches months since vaccination efforts began in March.
Groups have since called on government to bring its program closer to people by assigning community-based facilities. This was instead of opting for a "mega" vaccination center in Nayong Pilipino that is feared to result in the loss of 500 trees.
"Even if they say it is 113,000, that is still huge," Robredo added, still in Filipino. "And we are running against numbers to ensure that supplies don't expire."
The DOH has said that Filipinos who missed out on their second dose can still complete their shots. Secretary Francisco Duque III said they should coordinate with their local governments to reschedule their appointment.
Some 5.18 million doses of COVID-19 vaccine were administered by end of May.
The number of fully vaccinated Filipinos were at 1.20 million, out of the government's target of 50 to 70 million this year in the hopes of achieving herd immunity.
Some 3.97 million, meanwhile, have received their first dose.