Toxics watchdog tracks 15 spray paint products with illegal lead content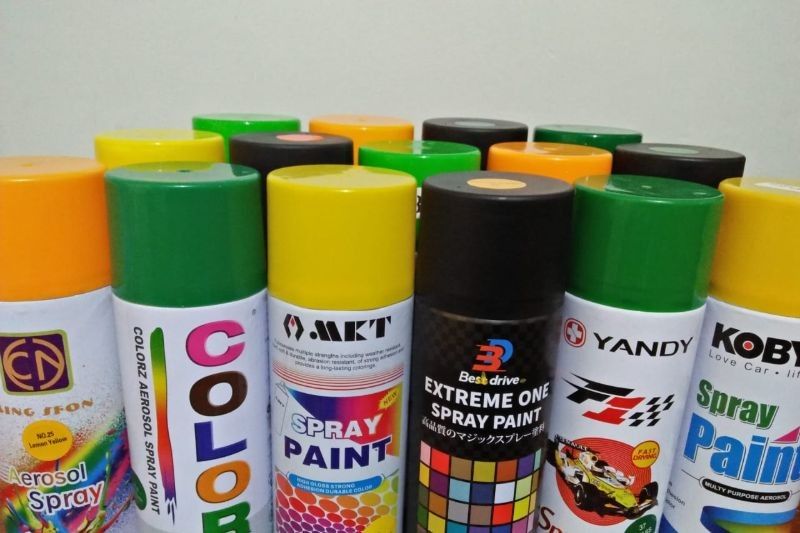 MANILA, Philippines — A toxics watchdog group disclosed Sunday that it found spray paint products being sold despite dangerous lead content, making them illegal to import, distribute and sell under the country's lead paint regulation.
In a statement, the EcoWaste Coalition said that it found 15 more spray paint products with a high lead content of up to 124,000 parts per million. To date, the group has tracked 71 such leaded spray paints being sold in the local market.
The group in its statement said that it would reach out to concerned distributors and retailers, as well as to government regulators, "to bring the illegal sale of lead-containing spray paints to a close."
"The unlawful sale of multi-purpose lead-containing spray paints has to end," said Thony Dizon, chemical safety campaigner at the EcoWaste Coalition.
"As these items are mostly sourced from overseas, we need the customs authorities to step in and stop these non-compliant products from entering and leaving our ports. Enforcement mechanisms to prevent the importation and sale of such paints need to be strengthened to protect public health."
RELATED: Toxics watchdog discovers lead-containing spray paints amid ban
Excess lead in products prohibited in the Philippines
Under the Department of Environment and Natural Resources' Chemical Control Order for Lead and Lead Compounds, any amount exceeding the limit of 90 ppm is against government regulations.
Administrative Order No. 2013-24 of the DENR also phased out lead-containing paints from circulation.
This comes after the coalition had already discovered 15 samples of bright color spray paints representing six brands that screened positive for lead after they were found to contain lead between 3,580 to 124,000 ppm.
EcoWaste Coalition pointed out that the lead products it had tested were "in blatant violation of the CCO" after 14 of the 15 samples were found with dangerously high concentrations of lead above 10,000 ppm, or an average of 622.5 times greater than the stipulated regulatory limit.
The following products topped the list of samples with the highest lead concentrations per brand:
Best Drive Extreme One Spray Paint (orange red) with 124,000 ppm of lead,
King Sfon Aerosol Spray (lemon yellow) with 91,000 ppm,
Koby Spray Paint (deep yellow) with 69,200 ppm,
Colorz Aerosol Spray Paint (fresh green) with 62,200,
MKT Spray Paint (art yellow) with 50,700 ppm,
and Yandy Spray Paint (leaf green) with 32,100 ppm of lead.
Experts warn: Lead can cause 'debilitating' effects on health
"Manufacturers of spray paints being sold in the country must see to it that their products have passed the maximum 90 ppm total lead content limit," Derrick Tan, president, Philippine Association of Paint Manufacturers, was quoted as saying in the group's statement.
He added that "spray paint importers, distributors and retailers should insist on products with no added lead from their suppliers."
Environmental health scientist Dr. Geminn Louis Apostol, an assistant professor at the Ateneo School of Medicine and Public Health, also pointed out that while lead exposure "can cause debilitating and lingering health effects in all people," it is much more "harmful to young children whose brains and bodies are still developing."
"Exposure to lead early in life can cause developmental delay, reduced intelligence, shortened attention span, learning difficulties, poor school performance, and behavioral problems," he said.
The EcoWaste Coalition monitors compliance to the Chemical Control Order for Lead and Lead Compounds banning lead in the manufacture of all paints and conducts test-buys targeted at spray paints being sold at motorcycle and bicycle supplies stores in Caloocan, Metro Manila, and online.