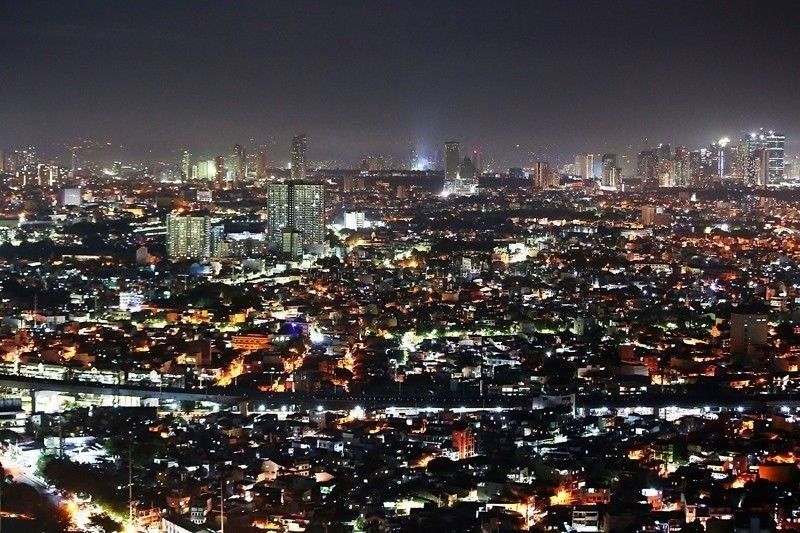 The Development Budget Coordination Committee said it now expects the economy to grow at a range of six to seven percent this year, down from the 6.5-7.5 percent estimate last December.
STAR/Miguel De Guzman, file
Government downgrades recovery prospects for 2021
MANILA, Philippines — Economic managers lowered economic growth expectations for this year, taking into account the emergence of new COVID-19 variants and the reimposition of strict lockdown in the National Capital Region and four nearby provinces or NCR Plus in the second quarter of the year.
The Development Budget Coordination Committee (DBCC) said it now expects the economy to grow at a range of six to seven percent this year, down from the 6.5-7.5 percent estimate last December.
DBCC also said gross domestic product (GDP) growth is expected to return to pre-pandemic levels at a rate of seven to nine percent in 2022, and a more gradual pace of six to seven percent in 2023 and 2024.
The DBCC cleared the revised assumption based on the slower economic contraction of 4.2 percent in the first quarter of the year from an 8.3 percent decline in the final quarter of 2020, resulting in a seasonally adjusted quarter-on-quarter growth of 0.3 percent.
The inflation target for 2021-2024 was also maintained at two to four percent. The foreign exchange assumption rate, meanwhile, remained at a range of P48 to P53 against the dollar for 2021 to 2024.
Exports are projected to expand by eight percent this year and by six percent in 2022 while imports are expected to grow by 12 percent this year and 10 percent in 2022 as domestic demand recovers.
For 2023 and 2024, goods exports and imports are projected to grow by 6.0 percent and 8.0 percent, respectively.
The growth forecast for services exports, meanwhile, was maintained at six percent for 2021 to 2024. On the other hand, services imports is projected to grow by seven percent in 2021 and to eight percent for 2022 to 2024.
BSP Deputy Governor Francisco Dakila Jr. said prospects for the global electronics sector looks bright amid global economic recovery and increased digital transformation.
Socioeconomic Planning Secretary Karl Chua said recovery projections for next year were made with the assumption that lockdowns will only be localized as the vaccination program gains traction.
"There will be chances of sporadic lockdowns or quarantines but they will be risk-determined. But for the rest of the country, with the vaccination accelerated, we do not see the need for a big area lockdown. We will proceed under that direction, to limit the quarantine restrictions to the areas of highest risk at the local level," he said.
The DBCC maintained the government's revenue program at almost the approved level in December 2020 at P2.88 trillion for 2021.
With more economic activities expected to resume in the next few years, revenue collections are pegged at P3.29 trillion for 2022, P3.39 trillion in 2023 and P4 trillion in 2024.
On the other hand, estimated disbursements have been adjusted from P4.66 trillion to P4.74 trillion, projected to reach P4.95 trillion in 2022, before increasing to P5.11 trillion in 2023 and P5.40 trillion in 2024. The funds aim to assist poorer LGUs in addressing development issues.
Deficit for this year was raised to 9.4 percent of the GDP and to 7.7 percent of the GDP in 2022. Contributing to the wider deficit this year was the purchase of vaccines, funding of which has already been secured.