De Lima hospitalized for possible mild stroke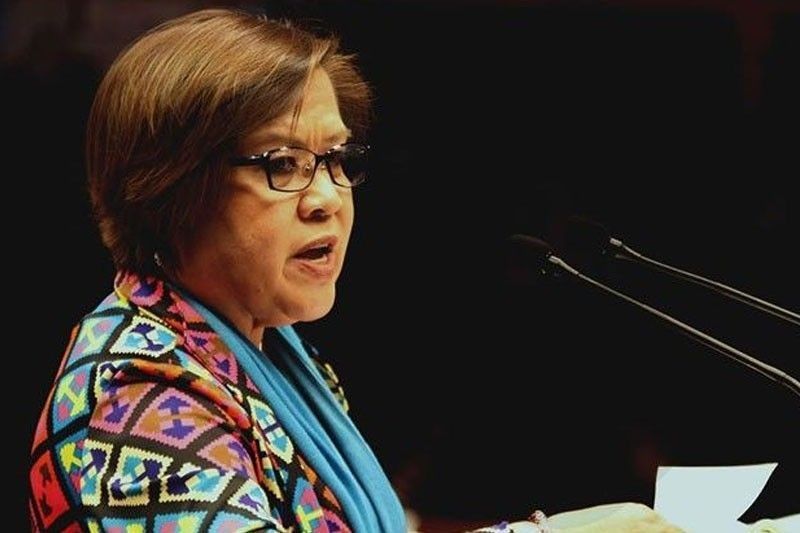 MANILA, Philippines — Exhibiting symptoms of a mild stroke, detained Sen. Leila de Lima was granted a three-day medical furlough at the Manila Doctors Hospital starting yesterday.
De Lima was wheeled into the hospital at 9:45 a.m., experiencing general weakness of her body and bouts with headaches. She has been under heavy police guard since leaving Camp Crame at 9 a.m.
Fhillip Sawali, her chief of staff, said De Lima will have to undergo a thorough medical examination, but the result of the swab test already showed she is negative for COVID-19.
"It's Senator De Lima's doctor's impression that she might have suffered a mild stroke after seeing her (last April 21)," Sawali said.
Both courts handling her drug cases – the Muntinlupa Regional Trial Court (RTC) Branches 205 and 256 – granted the emergency medical furlough after her on-call physician, Dr. Meophilia Santos-Cao, said she appeared to have suffered from a mild stroke.
"The examination by Dr. Santos-Cao left an impression that accused De Lima experienced a Transient Ischemic Attack (mild stroke), hence the urgent and extremely important need to rule out a cerebrovascular accident," the motion to the courts read.
In their respective orders, Judges Liezel Aquiatan of Branch 205 and Romeo Buenaventura of Branch 256 granted De Lima's Very Urgent Motion for Medical Furlough on April 23 for "health and humanitarian" reasons.
De Lima said she asked the courts to allow her to be examined specifically at the Manila Doctors Hospital because "the institution already is privy to her medical history, and it is the primary hospital of her other doctors who are consultants there."
In justifying the medical furlough as necessary, her lawyer pointed out that the Philippine National Police General Hospital (PNP-GH) does not have the equipment necessary to ascertain her condition such as the Magnetic Resonance Imaging and other tests.
She further told the courts that "proper observance of health and safety protocols will be followed, as prescribed under the IATF guidelines, and personal protective equipment (PPE) will be used by her and everyone who will be accompanying her during the medical furlough."
De Lima was last confined at the Manila Doctors Hospital for about 24 hours, from Feb. 11 to Feb. 12 of this year, to undergo several tests recommended by her physician and as part of her routine general medical examination.