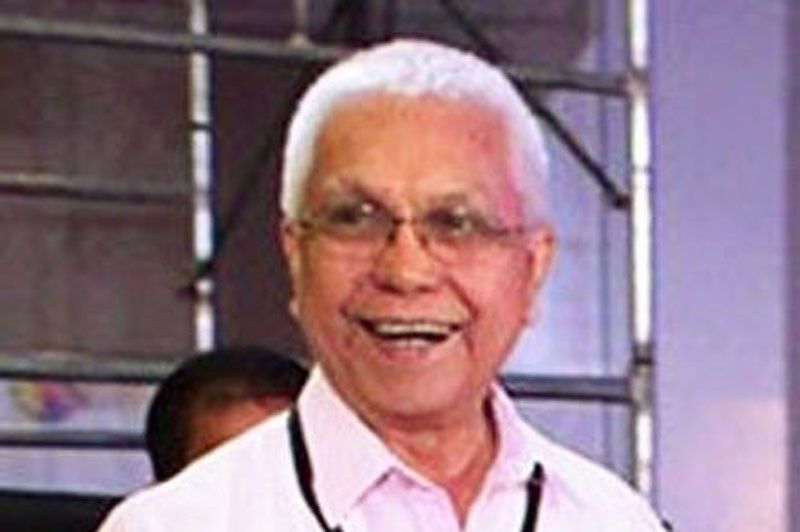 Leoncio Evasco Jr.
STAR/File
Duterte taps Evasco in new anti-red tape post
MANILA, Philippines — President Duterte appointed former secretary to the Cabinet Leoncio Evasco Jr., his longtime ally, as presidential adviser on streamlining of government processes (PASGP) after issuing Executive Order No. 129, which created the office.
"The PASGP, in coordination with the ARTA, shall consult national and local officials, experts in relevant disciplines, affected stakeholders in the private sector and the public as a whole on all aspects pertaining to streamlining of government processes and ease of doing business," the EO read.
Duterte signed the order yesterday, instructing the PASGP to advise and recommend to the President or the Anti-Red Tape Authority (ARTA) measures and strategies that will simplify processes and cut red tape in the executive branch and local government units.
Evasco's office will also coordinate with ARTA in reviewing existing government systems, mechanisms and processes to promote a predictable business environment and reduce uncertainty in government transactions.
"This is really good for ARTA and the entire fight against red tape. Sec. Jun Evasco and I will be coordinating closely with each other. I will be on the ground and working on streamlining and investigation while Sec Jun will report directly to the President to advice on and report what is happening on the ground," ARTA chief Jeremiah Belgica said.
Evasco is returning to government office after being sacked by the President in 2018 as chairman of the National Food Authority Council due to rice supply issues.