AstraZeneca jabs may resume after 2 weeks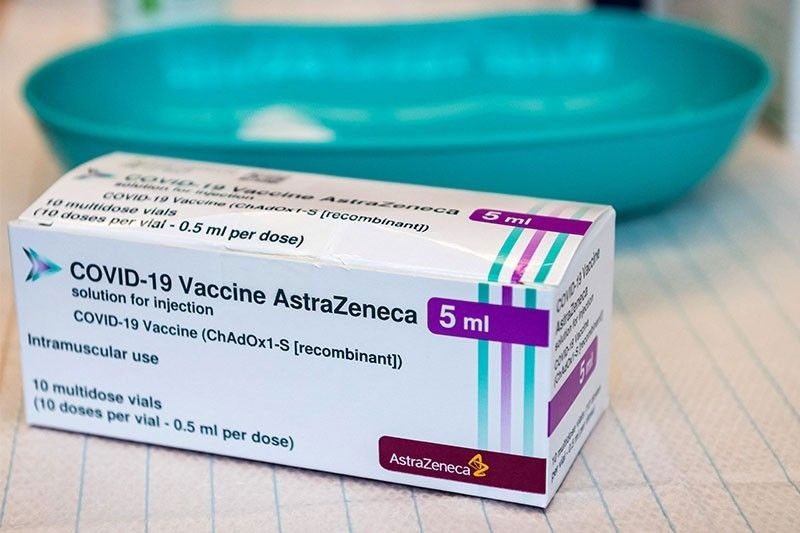 MANILA, Philippines — Amid renewed apprehension over COVID-19 vaccinations, the Department of Health (DOH) assured the public yesterday that the suspension of the AstraZeneca inoculation for individuals below 60 years old is "temporary."
At a public briefing, DOH Undersecretary Maria Rosario Vergeire said the suspension may last for only two weeks as they are waiting for the recommendations of the World Heath Organization and local experts.
"We want to clarify that this is a temporary suspension. Maybe it's just going to last for about two weeks for us to have all these recommendations," she noted.
Last Thursday, the Food and Drug Administration ordered the suspension of the administration of AstraZeneca jabs on individuals aged 60 years and below due to reports of blood clotting incidents among vaccinees in Europe.
According to Vergeire, the suspension is a "precautionary measure" that was implemented because of the reports that they received from the Global Health Referral Network related to the adverse events of the AstraZeneca vaccine.
"If the recommendation is positive, then we will continue with our vaccination activities using AstraZeneca vaccines," she added.
Vergeire said those who already received their first shot of AstraZeneca vaccines should not worry because they "have not noted" any similar adverse events in the country.
She added the shipment of the second dose of AstraZeneca jabs from the COVAX Facility is expected to arrive around the end of May or by June.