8 more vaccinated local execs summoned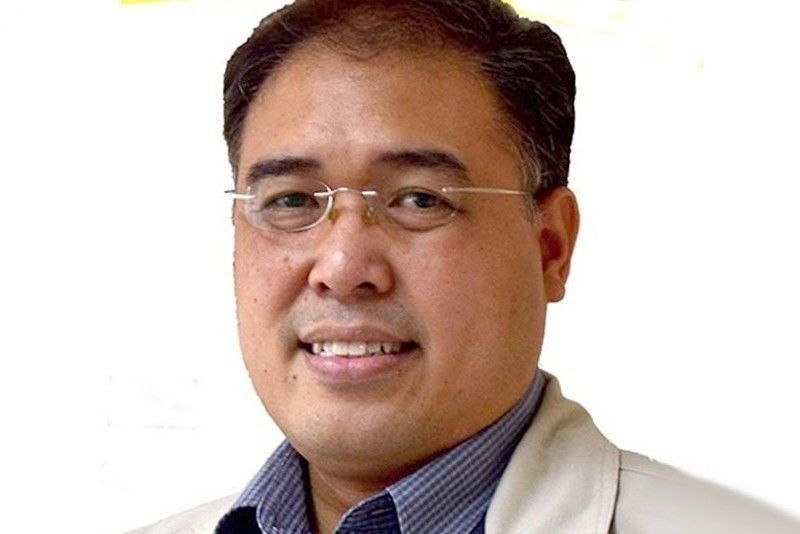 MANILA, Philippines — The Department of the Interior and Local Government (DILG) is set to summon eight more local officials for allegedly jumping the COVID-19 vaccination line.
DILG Undersecretary Epimaco Densing said that they would issue show cause orders to seven more mayors and one city councilor for having themselves inoculated against COVID-19 even if they were not in the priority list.
Densing did not divulge the names of the local officials but said they issued the show cause orders after verifying reports from Malacañang and the media that they did get vaccinated.
"We are sending show cause orders for them to explain. It's not a letter judging them that they did something wrong, but a matter of themselves explaining themselves to justify having vaccinated themselves ahead of the others," he said in an interview on CNN Philippines.
Mayors and local officials who jumped the vaccine line may face administrative charges before the Office of the Ombudsman if the DILG finds probable cause.
Local officials, and even actors, have been making headlines for allegedly getting ahead of the vaccination line where health care workers are supposed to be the priority.
Most mayors claim that they got themselves vaccinated in an effort to increase vaccine confidence, an excuse Densing considered unacceptable.
"If the excuse is influencing, without asking other members of the team, that's not an acceptable reason. There should be some other reason," he said. "Others claimed they were forced by the DOH, so let's also look into that," he said, adding there are "many angles" that should be explored before any judgment could be made.
Densing noted that mayors had initially shunned offers of vaccination but that a surge in cases of late as well as reports of minimal side effects may have made many of them and other local officials change their mind and even jump the line.
There are also issues concerning substitution lists prepared by local government units, as in the case of Parañaque City where an actor was allowed to be vaccinated in place of a health care worker who failed to show up for a scheduled inoculation.
Densing cautioned local officials to exercise restraint as their actions could imperil the country's vaccine donations from the World Health Organization's COVAX Facility.
There are still 600,000 health care workers not yet included in the master list of recipients of COVID-19 jabs, according to the Department of Health (DOH), which is calling on local chapters of medical societies and vaccination sites to help look for them.
DOH Undersecretary Maria Rosario Vergeire said only 1.2 million frontliners are in the master list as against the estimated 1.8 million health care workers nationwide.
"There is a difference of 600,00 and there are anecdotal reports that there are private doctors that have not been vaccinated," she told a press briefing.
She also underscored that only health care workers are eligible to become alternative recipients of the COVID-19 vaccines.
She noted the Quick Substitution List (QSL) must be composed only of health care workers classified as "A1" in the prioritization framework for COVID-19 inoculation.
"We want to emphasize that only those in the priority sector should be included in the QSL… If there are no available recipients (in a hospital), you can get from the nearest health facilities," she added.
In bad taste
On Twitter, Foreign Affairs Secretary Teodoro Locsin Jr. said that while mayors could be considered frontliners, their jumping the line to get inoculated was in bad taste.
"Just bad taste but mayors need to expose themselves to the public…and COVID infection. Exposure and protection essential to local public officials' job as to frontliners doing theirs," Locsin tweeted.
At the same time, he urged Filipinos to "move on to real problems of supply and delivery."
He reminded the public of the call of vaccine czar Carlito Galvez Jr. and Health Secretary Francisco Duque III for Filipinos to adhere to the priority list in the government's COVID-19 vaccination program.
"Oh, by the way, Galvez is dead serious about that, not least because our vaccines thus far are donations strictly monitored," Locsin said in another Twitter post.
"It is impossible to waylay a dose without detection that will embarrass the Philippines in the COVAX and WHO world. Ditto government purchased vaccines," he said.
For Marikina Mayor Marcelino Teodoro, local chief executives who disregarded the priority list should be sanctioned.
"I think they should be reprimanded at least," he said in an interview over ANC. He also branded as inappropriate the decision of the Parañaque City government under Mayor Edwin Olivarez to allow actor Mark Anthony Fernandez to be vaccinated despite his not being a medical frontliner.
"I think it's inappropriate at this time. We should remember the vaccines that we received are donations from the COVAX Facility. It's from the World Health Organization," Teodoro said.
He said 4,920 or 63.07 percent of the medical frontliners from public and private hospitals as well as clinics in Marikina have been vaccinated against COVID-19.
For his part, San Juan Mayor Francis Zamora made it clear that only medical frontliners in the city would get the initial vaccine doses.
Zamora said he had turned down requests from some individuals for inclusion in the list of those getting jabs together with medical workers.
"Many are making request, but in San Juan we are very consistent in our implementation," he told reporters in an interview.
The DOH in CALABARZON, meanwhile, has also launched an investigation into reports of unauthorized vaccination in Batangas.
"We are already investigating the provincial incident for endorsement to DILG for their show cause order," said DOH Calabarzon regional director Dr. Eduardo Janairo, referring to a social media post showing provincial administrator Levi Dimaunahan getting inoculated.
Reacting to the controversy, Dimaunahan said that while he was neither a health worker nor a medical practitioner, he could consider himself frontliner since his job requires mingling with people and supervising isolation facilities.
"I share the same exposures with doctors and nurses and other health workers," he pointed out.
"Main issue is where are the vaccines?! People have to be protected and they should not be begging to be vaccinated. It is the solemn duty of the state to make sure that all lives are protected. I have the same question now, what is happening to our country?"
'Much at stake'
Senators also took turns assailing local officials for jumping the COVID-19 vaccination line, saying the country is now at risk of losing millions of doses of vaccine donations under the WHO COVAX Facility.
Sen. Panfilo Lacson said local officials directly attending to their constituents in implementing COVID-19 response are also among the frontliners, "but cannot fall under the first priority classification as that of health workers as per WHO guidelines."
"There is too much at stake here…we might lose the remainder of the 44 million doses that WHO, through the COVAX Facility, has allocated for donation to the Philippines. LGU execs must be responsible enough to make the right choice," Lacson said.
Sen. Sherwin Gatchalian said he was dismayed by reports that some local executives were vaccinated ahead of those in the priority list amid pleas from health frontliners for them to be inoculated as soon as possible.
"I'm dismayed because what do we tell our medical frontliners when these are what they read in the news," Sen. Sherwin Gatchalian told dwIZ.
Sens. Aquilino Pimentel III and Francis Tolentino, in separate statements, however, said the Inter-Agency Task Force for the Management of Emerging Infectious Diseases (IATF) and the National Immunization Technical Advisory Group must revise their rules to include local executives as they are also frontliners and responsible for health concerns in their jurisdictions.
"The IATF should have categorized as frontliners in the first place the local chief executives – as they are the ones really attending to the COVID pandemic on the ground as chairpersons of the city, municipal and provincial health boards," Tolentino said.
"Mayors and governors are considered de facto health workers being in charge of health matters in their jurisdictions, not to mention their functions in implementing the general welfare clause of the Local Government Code," he said.
Pimentel described the local executives as "really the 'face of government' in everyday life."
"Since the focus of the entire government is this medical crisis, then these local chief executives are actually 'health frontliners' too. They are helping fight this health crisis. We should give them some importance, prioritization and some elbow room to use their imagination in this fight against the pandemic," Pimentel said.
Sen. Nancy Binay, for her part, is batting for more realistic guidelines for the government's vaccination program.
Binay told Politiskoop that based on what she heard from various local executives, there is "hesitancy" toward vaccination and they are also reluctant to return unused vaccines to the central office.
Sen. Joel Villanueva said local health officials should be given the authority to reallocate leftover vaccines to prevent spoilage.
Instead of shipping the unused vaccines back to Manila, "the DOH ground commanders can be authorized to give them to the next priority groups," Villanueva said.
"We have thousands of islands. We're not one landmass where you can load them (vaccines) in a truck. If you're going to load them in planes, it's going to be a huge expense and effort," he said.
"If time is of the essence, then a 'no return' policy should be imposed," he said. – Sheila Crisostomo, Paolo Romero, Helen Flores, Emmanuel Tupas, Arnell Ozaeta