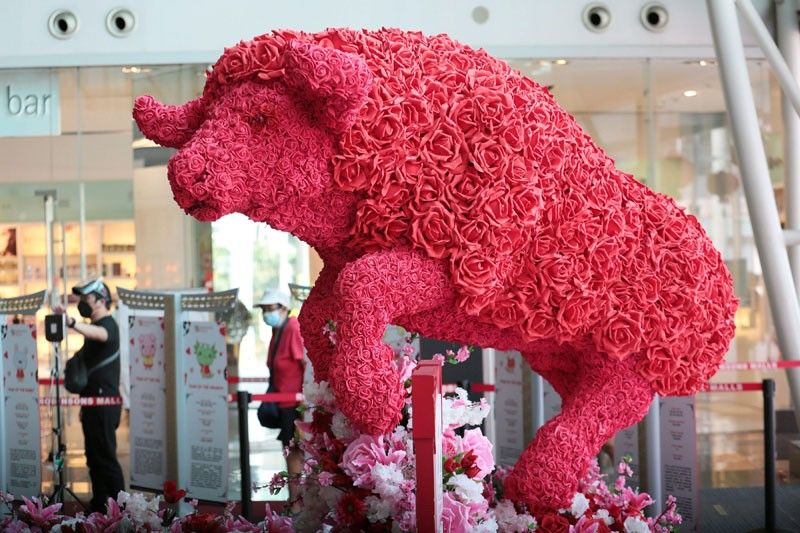 An ox made of artificial roses is displayed at a mall in Quezon City yesterday ahead of the observance of the Chinese New Year. While Manila banned public gatherings and parties, Quezon City Mayor Joy Belmonte allows the staging of Dragon and Lion Dance, provided the performance is held in designated areas and social distancing and other health protocols are observed properly.
Michael Varcas
Lunar New Year revelers told to observe health protocols
MANILA, Philippines — The Department of Health (DOH) reminded Filipinos celebrating the Lunar New Year today to comply with health and safety protocols.
"Don't let your family gatherings become superspreader events," the DOH said as it encouraged the public to opt for online reunions and limit face-to-face gatherings among household members.
"Preventive measures must be observed to ensure everyone's safety in the celebration of these festivities," DOH said in an advisory.
When going out, the public is advised to properly wear masks and face shields, and to wash frequently.
Filipinos should also avoid crowded places, maintain physical distancing and ensure proper ventilation in their destinations, the DOH said.