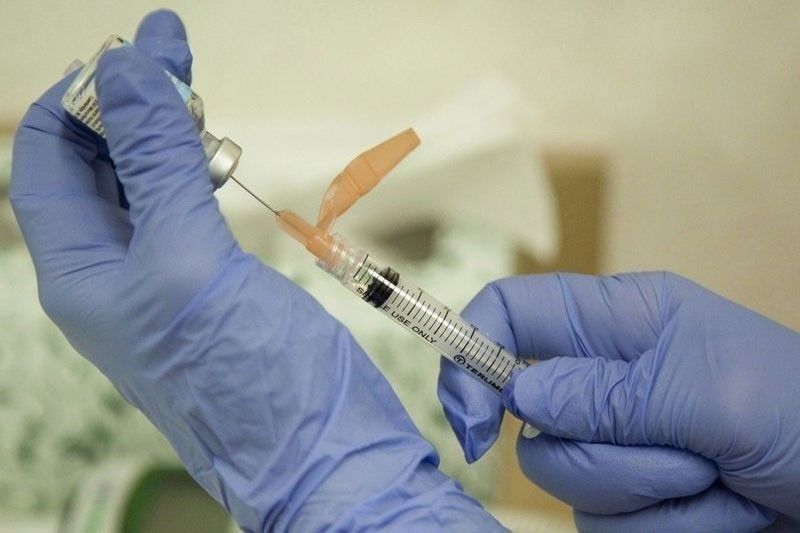 The UK-Philippines Vaccine Clinic, a series of sharing lessons learned across borders and supporting equitable access to COVID-19 vaccines was launched on Wednesday.
Philstar.com/ File
UK, EU to help Philippines get COVID-19 vaccines
Pia Lee-Brago
(The Philippine Star) - February 12, 2021 - 12:00am
MANILA, Philippines — The United Kingdom remains committed to help the Philippines access a vaccine, developed under transparent mechanisms and delivered safely and effectively, British Ambassador Daniel Pruce said.
"It's entirely fitting that our countries are working closely together through these issues, in addressing the pandemic effectively," Pruce said.
The UK-Philippines Vaccine Clinic, a series of sharing lessons learned across borders and supporting equitable access to COVID-19 vaccines was launched on Wednesday.
"The Philippines is one of 18 countries to receive the first batch of vaccine donations from COVAX. We thank the British government for its support in our vaccination program, helping vaccinate eight to nine million Filipinos in the first half of 2021," said vaccine czar Secretary Carlito Galvez Jr.
A World Health Organization (WHO) expert panel dismissed concerns over the efficacy of Oxford-AstraZeneca COVID vaccine on Wednesday, insisting that "it's the right thing to do" to use it – even in countries where new variants had surfaced.
WHO chief scientist Dr. Soumya Swaminathan has urged countries to use AstraZeneca vaccine, saying there's no time for hesitation.
Australia has expressed its readiness to support the Philippines and its partners in the Indo-Pacific region to ensure an equitable and efficient distribution of COVID-19 vaccines.
Australian Ambassador Steven Robinson said on Twitter that he met recently with Galvez, Health Secretary Francisco Duque III, and National Action Plan deputy chief implementer Vince Dizon to ask for an update on the vaccine rollout.
He said Australia also wanted to know from the Philippine officials how it could support the distribution through the COVAX facility.
The European Union has also assured the Philippines of "fair access" to affordable COVID-19 vaccines.
President Duterte earlier accused the EU of holding up supplies of COVID-19 vaccines to other countries.
New Ambassador Luc Véron said the EU is eager to pursue the effective implementation of its Partnership and Cooperation agreement with the Philippines.
"The EU and its member states will continue their efforts to contribute to the international response to the pandemic, including by guaranteeing affordable and fair access to vaccines for all," Véron said following the presentation of his credentials to Duterte on Wednesday.
The EU, he said, at all times through its humanitarian aid and civil protection stands prepared to support the Philippines in cases of natural emergencies, and in ensuring disaster preparedness.
"For all these reasons, the EU is willing to have a productive political relationship with the Philippine government, notably to support the Philippines in its efforts to overcome the COVID-19 crisis and its efforts to restart its economy," he added.
He noted that the EU has a strategic interest in a stable, prosperous and secure Philippines. This could be achieved by furthering trade and investment, promoting maritime security and maintaining open and safe shipping routes.
Since 2014, the EU has been providing the Philippines with preferential trade access to the EU market, based on sustainable development principles, good governance and human rights.
"The EU with its business community is also the first foreign investor in the Philippines," he said.
Belgium, for its part, said it will make sure companies that will export COVID-19 vaccine will fulfill their contractual obligations to ensure uninterrupted distribution.
"The Belgian Government takes pride in the fact that Belgium is the home of the production facilities of some of the world's most renowned pharmaceutical companies and will spare no effort to ensure that within the framework of this new procedure, these companies will be able to fulfill their contractual obligations towards third countries and the distribution of COVID-19 vaccines will not be interrupted," Belgium's Federal Public Service Foreign Affairs, Foreign Trade and Development Cooperation said.
Belgian authorities are in constant communication with suppliers Pfizer and Johnson & Johnson regarding streamlining of procedures.
According to the European Commission, the country where the final manufacturing and handling of the vaccine are done before shipment to destination, is responsible for granting export license.
"As such, Belgium is responsible for granting export licenses for COVID-19 vaccines manufactured by Pfizer and soon also Johnson & Johnson. Export licenses for exports of vaccines from other suppliers shall be dealt with by other competent EU Member States," it added.