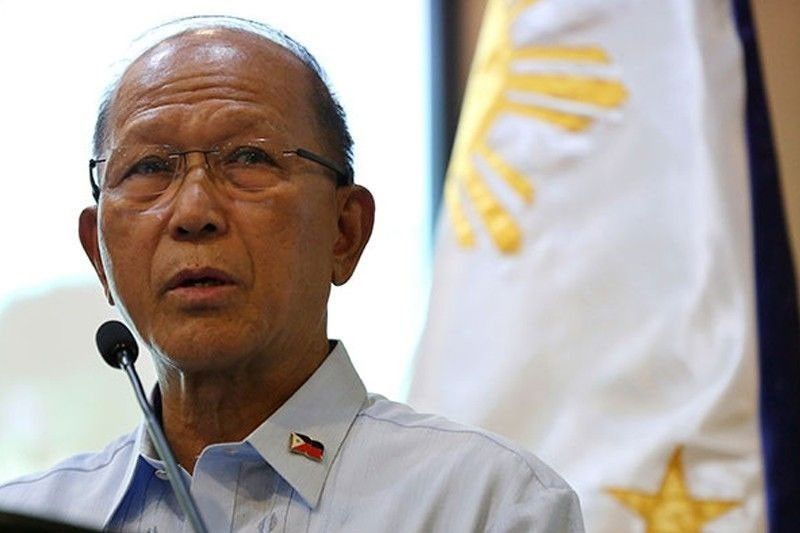 Defense Secretary Delfin Lorenzana said UP president Danilo Concepcion, in their meeting last week, asked him to reconsider the termination, "and I said I will think about it."
STAR/File
DND open to reviewing decision on UP pact
MANILA, Philippines — Defense Secretary Delfin Lorenzana is not closing the door on the possibility of reviewing and changing his decision to terminate the accord between the Department of National Defense (DND) and the University of the Philippines, which bars the police and the military from entering UP campuses without prior coordination.
Lorenzana said UP president Danilo Concepcion, in their meeting last week, asked him to reconsider the termination, "and I said I will think about it."
"We agreed to continue the dialogue towards making the campus safe for students from being recruited by the New People's Army (NPA). We agreed to form a panel each who will continue the dialogue," Lorenzana said yesterday.
In a separate interview with CNN Philippines, he said his meeting with Concepcion was very cordial, where both sides talked about where they stand on the issue and eventually decided to continue talking and discussing "how to move forward in ensuring the protection of our students in UP campus."
Lorenzana said Concepcion emphasized how UP values academic freedom based on their own definition of the same or what they refer to as the atmosphere of academic freedom with nothing to fear and the guarantee that they will not be harassed.
"I beg to disagree on that because if that were so, the other colleges and universities (with no similar accord or agreement) do not have academic freedom," he stressed.
Lorenzana also said he and Concepcion talked about how he believes the DND-UP accord is obsolete and dated, having been signed in 1989 when there was a prevailing distrust in law enforcement agencies.
Now, however, he said that is no longer the case with the DND and the Armed Forces of the Philippines (AFP) enjoying unprecendented high approval rating from the people, with the military assuring that it respects academic freedom and the right of the people to protest, to demonstrate or to express dissent against the government and the AFP "will protect them (in) doing that."