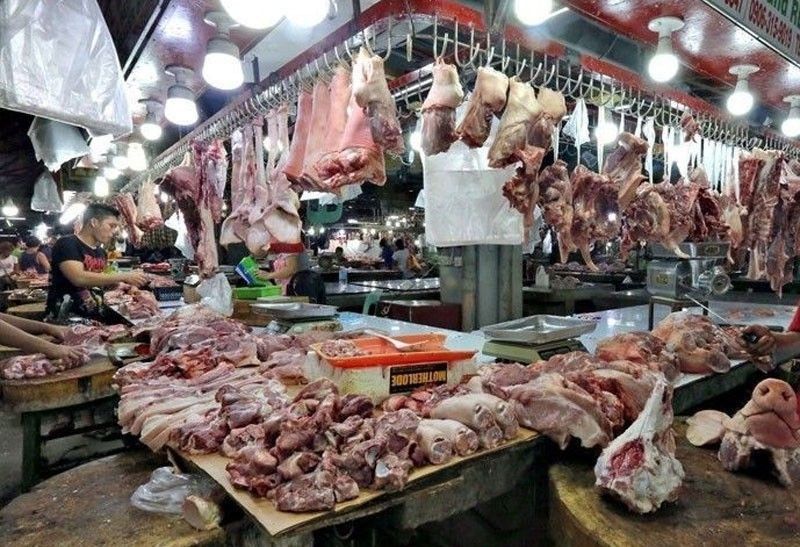 Various groups of hog raisers and poultry farmers recently raised concerns on a proposal to impose price ceilings on pork and chicken.
STAR/File
Duterte to impose price caps on pork, chicken
Paolo Romero
(The Philippine Star) - January 28, 2021 - 12:00am
MANILA, Philippines — President Duterte is expected to issue anytime now an executive order imposing price caps on pork, chicken and possibly other basic food items to stem the rise in prices of these commodities, Sen. Bong Go said yesterday.
Go said Malacañang is finalizing the EO, which he continues to follow up with the Office of the President.
He assured stakeholders that the government would always balance the interests of consumers and traders.
"That is what is being closely sought now by the executive. They're trying to balance (the interests of all), consumers, ordinary citizens and of course our traders, whom we know have been affected," he said.
Various groups of hog raisers and poultry farmers recently raised concerns on a proposal to impose price ceilings on pork and chicken.
"The President will make sure that he will balance the interests of the majority," Go said, adding he proposed to Agriculture Secretary William Dar to increase the minimum access volume (MAV) for pork imports to augment local supply and to stabilize meat prices in the country.
He appealed to traders not to stop their operations and assured them that the government would help them through these difficult times.
Duterte earlier issued EO 105, creating the National Task Force on Animal-Borne Diseases that would prevent the entry of such diseases, control their spread and address related concerns.
He also issued EO 123, modifying the rates of import duty on certain agricultural products as provided under Republic Act 10863 or the Customs Modernization and Tariff Act.
EO 123 maintained the reduced tariff rates on mechanically deboned meat (MDM) of chicken and turkey until the end of next year.
MDM is a major ingredient of low-priced meat products largely consumed by ordinary Filipinos.
Senators urged the government to speed up the rehabilitation of major food-producing regions that were hit by typhoons and pour aid to farmers there to stabilize prices of basic commodities.
Sen. Risa Hontiveros urged the government, particularly the Department of Agriculture (DA), to "make a big push" for the recovery of the agricultural food baskets hit by disasters last year to help address supply shortages that have drastically driven up food prices throughout the country.
"We don't need just price controls and monitoring to stabilize prices of basic commodities. Prices of vegetables, fruits, meat and other food would go down fast if the government helps bring our food baskets to normal productivity levels," Hontiveros said.
She said the government should provide adequate shelter and food assistance to vital agricultural supply areas until the first harvests arrive in summer, especially in Northern Luzon and the Bicol region.
Citing data from the National Disaster Risk Reduction and Management Council, Hontiveros said Cagayan Valley lost P2.1 billion worth of crops to Typhoon Ulysses, along with P5 billion in damaged or destroyed infrastructure. The Bicol region lost P629 million worth of crops and P2.3 billion in infrastructure.
Hontiveros said among the immediate actions which can be taken by government is repair of drainage and irrigation systems damaged during the floods, storms and mudflows, which she said is mostly the task of the DA, National Irrigation Administration and local government units.
Senate President Pro Tempore Ralph Recto said he warned the DA last November about the surge in prices as an aftermath of the three successive typhoons.
Recto said the DA has enough funds to undertake rehabilitation and assist farmers.
Sen. Francis Pangilinan, former presidential food security adviser, said it was good that the DA started to act on the situation even as he anticipates in the hearing on the rising prices of agricultural products on Monday.
"We're not inutile and we can do something to find solutions to this problem of high prices," Pangilinan said. – Edu Punay