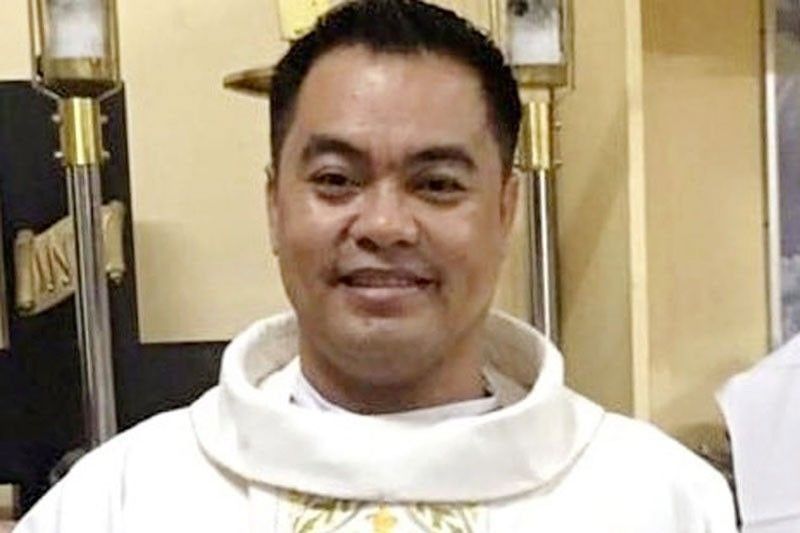 Bukidnon priest Fr. Rene Regalado
STAR/File
DOJ defers probe on killing of Bukidnon priest
MANILA, Philippines — Justice Secretary Menardo Guevarra yesterday said he would wait for the Philippine National Police (PNP) to get information on the killing of Malaybalay, Bukidnon priest Fr. Rene Regalado before ordering a separate probe.
Guevarra has not yet issued orders to the Department of Justice (DOJ)'s Administrative Order (AO) 35 Task Force or the National Bureau of Investigation (NBI) to conduct a separate probe on the killing of the 42-year-old priest last Sunday night.
"As to the priest murdered in Bukidnon, we'll wait for the police to uncover more facts before we decide to take any definite action," Guevarra said.
It was reported that sometime in October last year, a rape case was filed against Regalado in Lala, Lanao del Norte, but technicalities weakened the case that allowed him to post bail.
The priest was believed to have been beaten up and his hands were tied by a white shoelace before he was shot in the head last Sunday evening.
Guevarra has been selective of the cases to assign to the NBI since the bureau's agents are getting "overloaded" with investigations of other crimes, such as locating the co-passengers of a flight where a person tested positive for the UK variant of COVID-19 and the death of flight attendant Christine Angelica Dacera, who was found dead in hotel in Makati on New Year's Day.
AO 35, headed by the DOJ, is an inter-agency committee on extrajudicial killings that investigates summary killings, enforced disappearances, torture and other grave violations to the rights to life, liberty and security of persons. Among its members is the NBI.
The task force also covers summary killings of persons on account of their advocacies such as labor and peasant leaders, but not common crimes involving ordinary persons.
Regalado is the fourth member of the clergy to be killed since the start of the Duterte administration.
Fr. Marcelito Paez was shot and killed in the town of Jaen in Nueva Ecija in December 2017. This was followed by the death of Fr. Mark Ventura, who was gunned down in Cagayan province in April 2018.
Two months later Fr. Richmond Nilo was killed as he was about to hold mass at a chapel in Zaragoza town in Nueva Ecija in June 2018.
No further information
Regalado's killing over the weekend has caught the attention of the Catholic Bishops' Conference of the Philippines (CBCP) as they virtually gathered yesterday for the first of a two-day virtual plenary assembly.
CBCP chairman on Episcopal Commission on the Laity and apostolic administrator Bishop Broderick Pabillo said Regalado's case was briefly discussed during the CBCP plenary assembly. – Robertzon Ramirez, Paolo Romero