DA warns unscrupulous traders as food prices soar
January 19, 2021 | 12:00am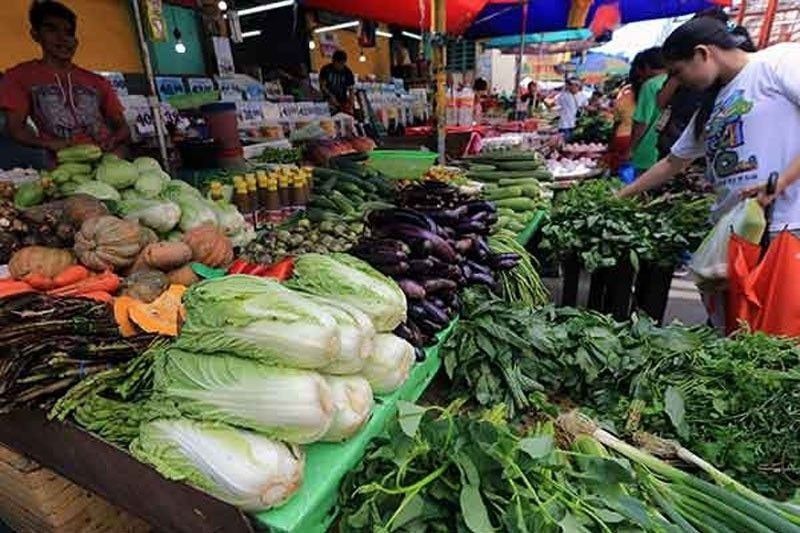 MANILA, Philippines — The Department of Agriculture (DA) maintained that it will go after unscrupulous traders jacking up prices of food items, especially vegetables, as consumers continue to feel the burden of rising costs of commodities.
During the Laging Handa briefing yesterday, Agriculture Secretary William Dar warned traders that government agencies will not hesitate to file cases against them if they engage in manipulating supply, hoarding and jacking up prices, to the disadvantage of consumers.
Prices of vegetables have been increasing even before the start of the new year.
"One factor why prices are high is because (of) traders bringing produce from the bagsakan areas of provinces to the wet markets in Metro Manila," Dar said.
"We are already coming up with an economic intelligence to file charges against unscrupulous traders and profiteers."
Since November, the DA has implemented suggested retail price (SRP) on agriculture commodities, including vegetables, but current prices are way above the price ceiling.
Lowland vegetables like sitao (string beans), eggplant and tomato should all be priced at P100 per kilo, but prices have soared to P150, P160 and P130 per kilo, respectively.
Prevailing prices of ampalaya or bitter gourd are also at P160 per kilo versus its SRP of P120. Squash and native pechay are at P30 and P80, but both are pegged at P100 a kilo.
For highland vegetables, Baguio beans are supposed to cost P130 but current price stands at P140. Cabbage is P70 a kilo and chayote at P40, but these are priced at P200 and P50, respectively.
Carrots and pechay Baguio are being retailed at P150 a kilo when their SRP is only P80.
"We are also reeling from the effects of the consecutive typhoons late last year, but we expect that supply will be boosted by February so prices will start going down. We continue to mobilize our food supplies going to Metro Manila to lower the cost," Dar said.
Meanwhile, Sen. Leila de Lima raised concerns about the rising prices of basic commodities.
"Philippines wake up. While the government is trying to justify the #Sinovacumita deal, people are carrying the heavy burden of rising prices of basic commodities," De Lima said.
De Lima said the issue pains her as Filipinos have faced massive job losses and a worsening hunger situation in the past months.
She said there is a clear need to search for answers and address this problem by putting in place the necessary policies and measures to halt the sustained price increases of basic commodities.
"If anyone is asleep, we should wake up. If they are playing deaf, we should call their attention. The high degree of uncertainty around the virus should never be an excuse in failing to be responsive to other equally important problems of our society," she added. – Cecille Suerte Felipe