11,000 domestic tourists to benefit from subsidized swab test
December 16, 2020 | 12:00am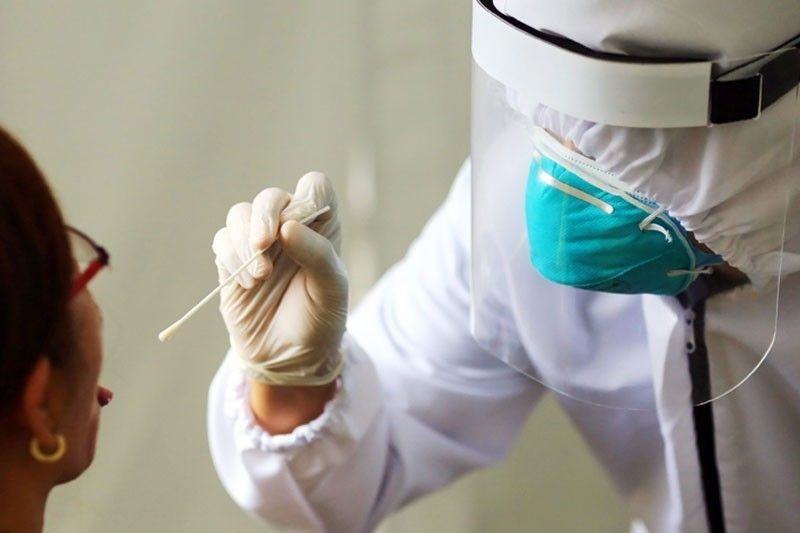 MANILA, Philippines — Around 11,000 domestic tourists will benefit from subsidized reverse transcription-polymerase chain reaction (RT-PCR) or swab tests for the coronavirus as the Department of Tourism (DOT) formally partners with the University of the Philippines- Philippine General Hospital (UP-PGH).
The DOT, through the Tourism Promotions Board (TPB), yesterday inked a memorandum of agreement (MOA) with the UP-PGH to subsidize 50 percent of the P1,800 RT-PCR testing cost administered by the PGH.
This means that tourists availing themselves of the program will have to pay only P900 for their RT-PCR tests.
A negative RT-PCR result is among the requirements that tourists need to present before traveling to various domestic tourist destinations, as part of the tourism industry's health and safety protocols.
Tourism Secretary Bernadette Romulo-Puyat said the partnership aims to encourage more tourists to travel domestically as tourist destinations are starting to open up.
"Domestic tourism benefits a country in a number of ways. It brings immense opportunities for all, particularly generating jobs and creating entrepreneurial activities to help our economy recover, apart from enabling us to rediscover our pride of place and culture when we visit our diverse sites and enjoy the recalibrated products offered by our destinations," Puyat said.
Close to P10 million has been allocated for the subsidy program, which is aligned with TPB's Safe Bangon Turismo campaign, according to the tourism chief.
The program is expected to stimulate domestic travel to destinations declared safe by the Inter-Agency Task Force for the Management of Emerging Infectious Disease and the DOT such as Palawan, Boracay, Bohol, Baguio and Ilocos Norte.
"To avail of the test's 50-percent subsidy, the tourist must register at https://www.tpb.gov.ph/rtpcrphtravel/ five days before the scheduled departure date and submit a copy of a valid government-issued ID, a copy of a confirmed accommodation booking and proof of transportation ticket for the appropriate mode of travel," the TPB said.
Tourists with approved applications will receive an email from the UP-PGH to access the online Client Investigation Form: https://cif.pgh.gov.ph and be notified of their swab test schedule.
"As the UP-PGH can only accommodate 100 RT-PCR tests per day, applications will be attended to on a first-come, first-served basis," the TPB said.
The MOA was signed by TPB chief operating officer Maria Anthonette Velasco-Allones and UP-PGH director Gerardo Legaspi.
Puyat, along with TPB deputy chief operating officer Jocelyn Patrice Deco, UP-PGH deputy director for health operations Stella Marie Jose, UP-PGH deputy director for fiscal services Ma. Margarita LT-Luna and UP-PGH chair of department of laboratories Nelson Geraldino, served as witnesses at the signing.
The tourism chief said the program is part of the DOT and TPB's efforts to work hand in hand with tourism industry stakeholders, local governments and other national government agencies to facilitate the reopening of tourist destinations that have put in place safety and health protocols.
The TPB is an attached agency of the DOT, mandated to market and promote the Philippines domestically and internationally as a preferred tourism and meetings, incentives, conferencing, exhibitions or MICE destination that prides itself on diverse and fun travel experiences.