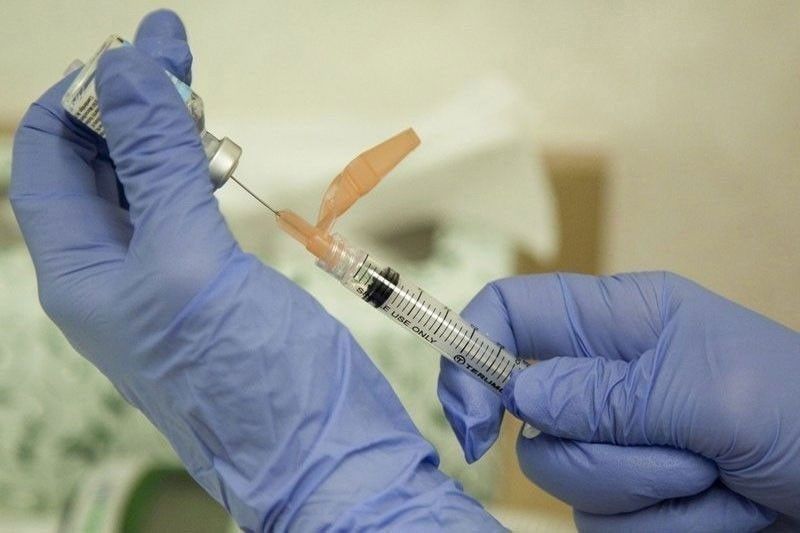 The budget chief said the economic team is prepared to raise the needed funds for this.
Philstar.com/ File
Budget chief: Philippines ready to spend P73 billion for vaccine purchase
MANILA, Philippines — The government is ready to spend as much as P73 billion to provide COVID-19 vaccines to about 60 million Filipinos – or enough to enable the country to achieve herd immunity, the Department of Budget and Management (DBM) said yesterday.
"In the report of (Finance) Sec. Sonny Dominguez to President Duterte in our last meeting, he said the government is ready to spend up to P73 billion so that we can vaccinate 60 million Filipinos or more, and achieve what we call herd immunity," Budget Secretary Wendel Avisado said at a press briefing.
The budget chief said the economic team is prepared to raise the needed funds for this.
Currently, he said P10 billion is on standby under the Bayanihan to Recover as One Act for the purchase of COVID-19 vaccines.
Another P2.5 billion is proposed under the 2021 budget for vaccine procurement.
Avisado said the government would explore other sources of funding to raise the requirements, including loans from bilateral and multilateral partners, such as Asian Development Bank (ADB) and the World Bank.
Earlier, Dominguez said the P73.2-billion estimate for the COVID-19 vaccine fund is based on the assumption that the doses would cost P1,200 per person.
He said the government is eyeing to raise P40 billion of the amount through "low-cost, long-term loans" from multilateral institutions, including ADB and World Bank.
It will also source another P20 billion from government financial institutions, including Land Bank of the Philippines and Development Bank of the Philippines and government owned and controlled corporations.
The remaining P13.2 billion will come from bilateral negotiations with countries from where the vaccines would originate, such as the United States or the United Kingdom.
Health Secretary Francisco Duque III also said earlier that herd immunity may be achieved if 60 to 70 percent of the population is vaccinated, as defined by the World Health Organization.
"If we are able to reach that we're going to pretty much arrest the spread of this," he said.