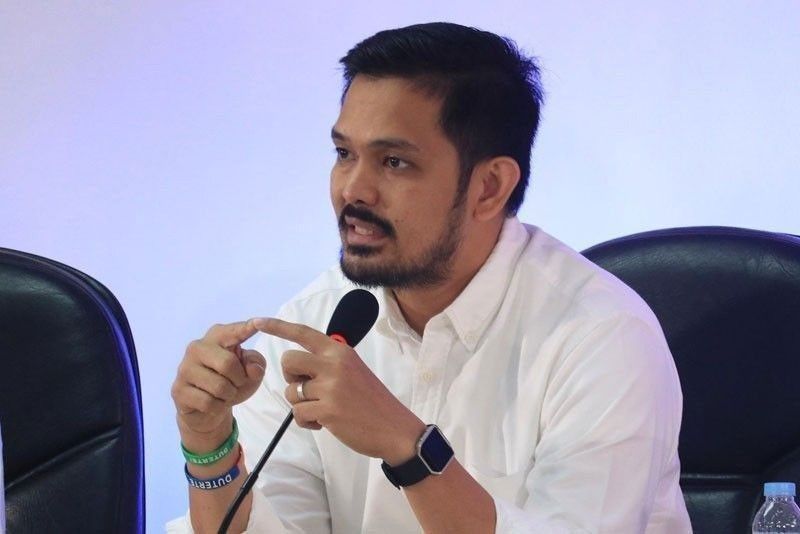 Greco Belgica has made it clear they're not probing members of Congress despite calls to unmask lawmakers implicated in anomalous projects.
pia.gov.ph
PACC dared anew: Name names on graft
Edu Punay
(The Philippine Star) - November 27, 2020 - 12:00am
MANILA, Philippines — House justice committee vice chairman Alfredo Garbin Jr. has renewed his challenge for the Presidential Anti-Corruption Commission (PACC) to name congressmen linked to corruption in the Department of Public Works and Highways (DPWH), saying a blanket accusation is unfair to Congress as an institution.
"To be fair to Congress, the PACC should name the 'less than 12' legislators allegedly involved in corruption activities alongside DPWH officials. More importantly, evidence must be presented and cases must be filed... This is not healthy for Congress as an institution. Mahirap pag puro chismis lang (It's not right if it's all rumor). The PACC should walk the talk," he said in a statement issued before the weekend.
"More importantly, insinuations have no place in a democratic society. If indeed the PACC have the smoking gun then they have to make it known. Insinuations without naming names and providing evidence would merely cast doubt on the integrity of Congress in the sphere of public opinion," said the AKO Bicol party-list congressman.
The lawmaker stressed that if PACC's allegations were found to be true, "then the corruption must end and those responsible must be held accountable."
Garbin issued the statement in response to the announcement by PACC's commissioner Greco Belgica that they have submitted to President Duterte names of congressmen tagged – after validation – in anomalies in public works projects.
The House leadership has yet to issue a statement on the matter.
Only the House minority has expressed support for calls for the chamber to investigate the matter after Duterte said the executive branch cannot investigate congressmen citing separation of powers of the two co-equal branches.
Sen. Bong Go said he respects the President's stand not to name lawmakers allegedly involved in corruption.
"Separation of powers; I respect that. Our President is a lawyer, he knows his job," Go said in Filipino in an ambush interview after his visit to Typhoon Ulysses victims in Bagumbayan, Quezon City.
He said other agencies with investigative functions can help identify government officials involved in illicit dealings and activities, and that cases of irregularities found through these investigations shall be referred to the Office of the Ombudsman for appropriate action.
He emphasized that the anti-corruption task force created by the President is tasked to probe alleged anomalies only within the executive branch.
So while the task force is investigating, it can tap the Ombudsman, the Commission on Audit, the Civil Service Commission, and unmask accomplices. For now, the President does not want to name them while there is no formal investigation," he added.
Despite Duterte's decision, Go said there would be no sacred cow in the government's fight against corruption. He reiterated that he and the President respect the mandate and duty of the Ombudsman to prosecute erring government officials.
Projects, not lawmakers, under probe
Belgica has made it clear they're not probing members of Congress despite calls to unmask lawmakers implicated in anomalous projects.
He said his agency is investigating transactions and projects of the DPWH, not lawmakers. – Alexis Romero, Cecille Suerte Felipe