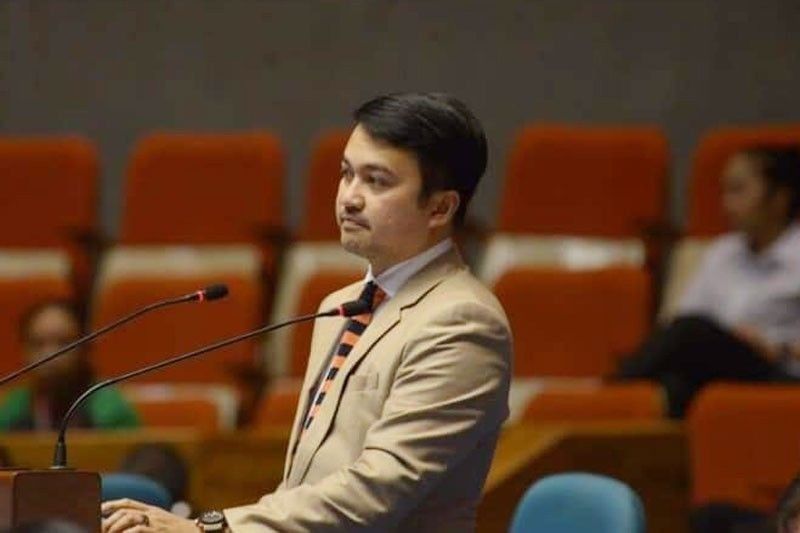 Leaders of major political parties and blocs met last Friday and reaffirmed support for the leadership of Speaker Lord Allan Velasco.
STAR/File
275 congressmen solidify House supermajority
Edu Punay
(The Philippine Star) - November 22, 2020 - 12:00am
MANILA, Philippines — The so-called "supermajority" in the House of Representatives has solidified its position with 275 of 300 House members joining the administration coalition.
Leaders of major political parties and blocs met last Friday and reaffirmed support for the leadership of Speaker Lord Allan Velasco.
Velasco gathered leaders of political parties and coalitions to forge unity in the lower chamber and move forward from the bitter speakership squabble last month.
During the caucus, the leaders committed to unite and ensure timely passage of priority legislations.
Those who joined the meeting were the heads in Congress of the ruling PDP-Laban, Nationalist People's Coalition, Nacionalista Party, Liberal Party, National Unity Party and the Party-List Coalition.
Deputy Speaker for Political Affairs Mikee Romero, head of the 54-member party-list bloc, revealed that 275 House members have enlisted to join the supermajority, while 22 members remained with the minority and three opted to be independents.
Among the former minority members who joined the majority were former minority leader and Manila Rep. Benny Abante and Buhay party-list congressman and now Deputy Speaker Lito Atienza.
Members of parties and blocs were divided during the speakership squabble between Velasco and former speaker and Taguig congressman Alan Peter Cayetano.
Velasco had earlier extended the hand of reconciliation and even offered Cayetano a deputy speakership post.
"The objective of the Speaker is to unite the House and move forward. We agreed to prioritize and expedite the legislative agenda of the President," Romero stressed.
Included in the President's legislative agenda are the proposed Corporate Recovery and Tax Incentives for Enterprises or CREATE Act, Financial Institutions Strategic Transfer or FIST Act, Rural Agricultural and Fisheries Development Financing System Act and the bill creating the Department of Overseas Filipinos.
"We also agreed to legislate more COVID-19 measures to help our Filipino citizenry survive and recover from the pandemic," the 1-Pacman party-list congressman also revealed.
Several congressmen have proposed a Bayanihan 3 law to further provide assistance to sectors severely affected by the raging health crisis.
Surigao del Norte Rep. Ace Barbers, member of Nacionalista Party who attended the meeting, said they also committed to finish the budget bicameral conference committee on time to ensure the signing of the 2021 budget by the President before yearend.
The dangerous drugs committee chairman further revealed that there are changes in membership of the Commission on Appointments and the House of Representatives Electoral Tribunal as agreed upon during their meeting.
"It was also an opportunity for leaders and representatives of political parties and blocs to bond under the new leadership," Barbers added.