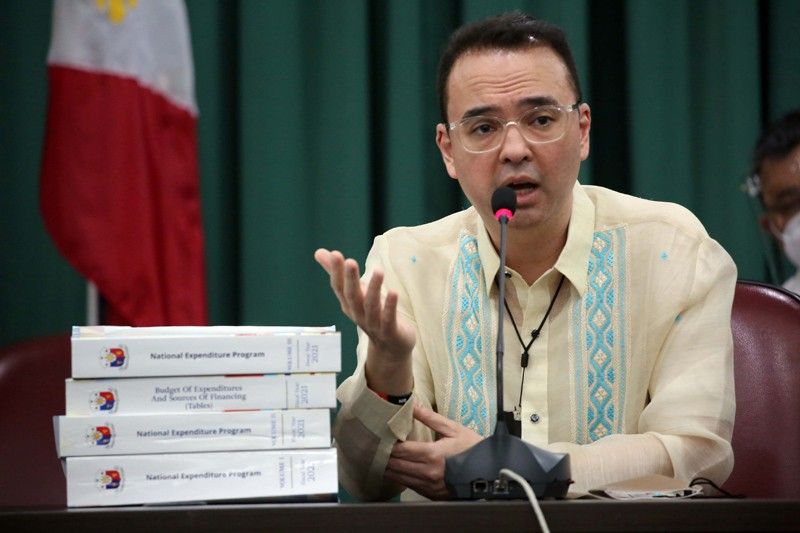 Speaker Lord Allan Velasco said he plans to personally make the offer to Cayetano during recess of the chamber.
Boy Santos, file
Speaker offers post to Cayetano
Edu Punay
(The Philippine Star) - October 18, 2020 - 12:00am
MANILA, Philippines — Speaker Lord Allan Velasco has extended a reconciliatory hand to his predecessor and rival Taguig Rep. Alan Peter Cayetano, offering him a leadership position as deputy speaker.
His offer of reconciliation came after the passage of the proposed P4.506-trillion national budget for next year, with lawmakers voting 267-6 Friday night.
"He can choose either a committee chairmanship or a deputy speaker position... He's the former Speaker and I truly believe that he deserves the position," the Speaker told reporters in an ambush interview after the passage of the budget measure.
Velasco said he plans to personally make the offer to Cayetano during recess of the chamber.
"As I said, I am extending my healing hand to former Speaker Cayetano and I did. And again I thank President Duterte because he was there again to mediate between the two of us, and he patched things up," he stressed.
The Speaker earlier met with leaders of Cayetano's supporters from the National Unity Party and the Nacionalista Party.
"I also extended my healing hand to them. As I said, we cannot have a divided Congress at this time of COVID-19 pandemic. We need to be united to quickly pass needed measures. And I am happy that as of now we have 286 to 289 members in the majority," Velasco pointed out.
The Marinduque congressman also hinted at more changes in committee chairmanships during the break.
He explained that he wants "unity and harmony within the members" and that he would check on the equal distribution of chairmanships among political blocs.
"So during the recess, we will still check the committee memberships because sometimes we see unfair distribution. So we will just see if there are unfair appointments in the committees. Otherwise, then they will just remain the same," he said in a mix of English and Filipino.
Earlier this week, Velasco started reorganizing the House leadership as he reinstated his allies previously ousted by Cayetano and his camp from leadership posts.
Oriental Mindoro Rep. Doy Leachon was elected as senior deputy speaker after being removed last year as chairman of House of Representatives Electoral Tribunal.
1-Pacman party-list Rep. Mikee Romero has also been reinstated as deputy speaker, taking the place of Camarines Sur Rep. Luis Raymund Villafuerte, a staunch ally of Cayetano.