IATF rejects call for increased capacity in churches
October 4, 2020 | 12:00am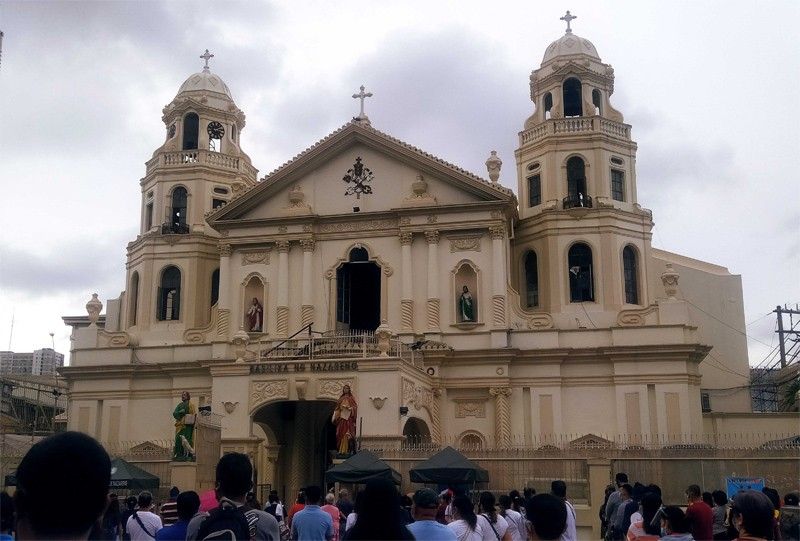 MANILA, Philippines — The Inter-Agency Task Force for the Management of Emerging Infectious Diseases (IATF) has rejected calls from the Catholic Church to increase the allowed seating capacity for religious gatherings, after throngs of Black Nazarene devotees flocked to the church on Friday morning.
Justice Secretary Menardo Guevarra said the IATF will stick to the 10 percent seating capacity for religious gatherings in areas under general community quarantine (GCQ) like Metro Manila.
Guevarra emphasized that the allowed seating capacity will be increased for mass gatherings, such as religious activities, only if President Duterte shifts the community quarantine from GCQ to modified GCQ.
"For now, the IATF sticks to the existing rules on mass gatherings, including public worship in GCQ areas, until the latter get reclassified to MGCQ," Guevarra said when asked about the appeal of the Catholic Church.
Guevarra's statement came after parochial vicar Fr. Douglas Badong reiterated on Friday their appeal to allow more people inside the Quiapo Church in a bid to decongest devotees crowded outside of the church.
Guevarra is a member of the IATF.
Thousands of Black Nazarene devotees flocked outside the Quiapo Church on the first Friday of October, violating safety protocols of the IATF against COVID-19, including the physical distancing.
Badong, on the other hand, said that they will not give up on asking the IATF to reconsider their decision and allow at least 30 percent seating capacity for religious gatherings, especially at Quiapo Church, which thousands of devotees regularly visit.